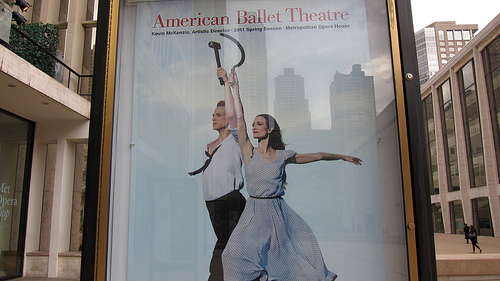 American Ballet Theater has just announced an apprenticeship programme in order to develop young dancers, which is to be new focus for the esteemed company, extending its current range of pointe shoes, leotards and tutus. The creation of the programme will benefit six dancers, enabling them to work as apprentice members of the company's corps de ballet, gaining the relevant skills required to work as a fully-fledged member of American Ballet Theater, creating and promoting new talent.
The selected dancers will train under American Ballet theatre Studio Company's artistic associate Kate Lydon, as well as Clinton Luckett, American Ballet Theater's ballet master. The apprentice course will run for ten weeks beginning in September, and the dancers will then go on to advance to the apprentice level with the company during its performance of The Nutcracker at the Brooklyn Academy of Music. The training will provide full immersion into the ballets in the repertoire of the company, including tutorials in ballet story lines, history, style and mime. In addition, dancers will attend seminars in hair, makeup and company etiquette in preparation for entering the main company, upholding the high, professional standards of American Ballet Theater in the arts world. The students' apprenticeship will continue throughout American Ballet Theater's performance season ending July 2013.
The dancers will be selected first from among the students at the Jacqueline Kennedy Onassis School, second from among Summer Intensive students and by audition, requiring them to pull on their best performance tights and shine for all they're worth.