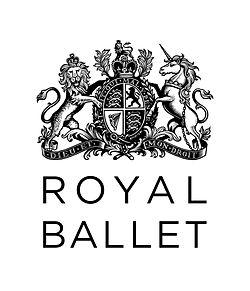 Artistic Director Kevin O'Hare's second season at The Royal Ballet has seen the announcement of the programming of The Royal Ballet's 2013/14 season. In view of the artistic decisions, the company is leveraging its current strong box office position to focus on new, full-length works which will make up six world premieres, and this will also protect the company's heritage.
Guest Principal Carlos Acosta is currently working on his new production of Don Quixote: Acosta has danced the lead role in many countries and has vast experience and knowledge of the role and narrative. Acosta's production of Don Quixote will be the company's own production for the very first time, and O'Hare's decision to open the new season with this is hoped to be a successful one.
Artistic Associate Christopher Wheeldon will premiere his second full length work for the company based on Shakespeare's A Winter's Tale, with Wheeldon collaborating with the team responsible for Alice's Adventures in Wonderland. O'Hare has also extended another invitation to former Royal Ballet School student and Birmingham Royal Ballet dancer David Dawson, who will create a new work as part of the first triple bill of the season, alongside Wayne McGregor's Chroma and Kenneth MacMillan's Rite of Spring to complete the bill. Artist in Residence Liam Scarlett's Sweet Violets will return in a triple bill alongside Wheeldon's DGV : Dance a Grande Vitesse and George Balanchine's Serenade but Scarlett has no new work programmed for the season.
The final triple bill of the season will see a new work by Alastair Marriott, following his success in the Titian collaboration. Frederick Ashton's The Dream and Jerome Robbins' The Concert, which has not been seen at the Royal Opera House for 10 years, will then complete the programme. Full works will intersperse the triple bills, with Kenneth MacMillan's Romeo and Juliet, Peter Wright's Giselle and Monica Mason and Christopher Newton's The Sleeping Beauty each making an appearance.
Once the London season has closed after The Nutcracker and Balanchine's Jewels at Christmas, the company will tour to Moscow making a temporary home in The Bolshoi Theatre.