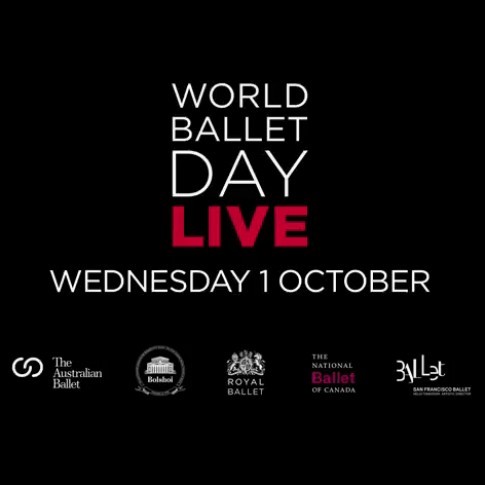 On 1 October, the first World Ballet Day will see a fantastic collaboration between five of the world's leading ballet companies: the Australian Ballet, the Bolshoi Ballet, The Royal Ballet, National Ballet of Canada and San Francisco Ballet. On the first day of October, each company will stream behind-the-scenes action live from their rehearsal studios. Starting at the beginning of the dancers' day, each company will take the lead with a four-hour period, streaming from their headquarters.
The day will begin with the Australian Ballet in Melbourne, before the live link passes across time zones from Melbourne to Moscow, London, Toronto and finally to San Francisco. The backstage access will highlight the differences in style between the five companies – as leaders in their field – as they follow a similar routine but approach choreography and performance in individual ways. Starting with morning class, the day will be a celebration of dance as they move onto rehearsals.
World Ballet Day is a development of Royal Ballet Live, a nine-hour live stream via YouTube and the Guardian website. Watched by 200,000 people, there have been a total of 2.5 million views on YouTube to date. World Ballet Day will be the first time that the other four companies have taken the cameras backstage in this way, and the first time that YouTube has streamed so much content. The day's streaming will be repeated on YouTube in full, so viewers around the world can catch up on any parts of the day they missed; edited highlights will then be made available for further viewing, increasing the reach of the day further.
Full details of the day are yet to be confirmed, however The Royal Ballet's section will include Marianela Nuñez and Federico Bonelli rehearsing for Kenneth MacMillan's Manon, which opens at the Royal Opera House on 26 September.