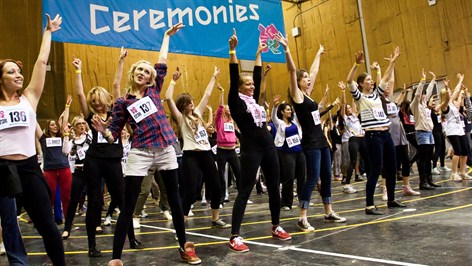 A year on from the London 2012 Olympic Games, there is much celebration about the phenomenal events which happened precisely one year ago. Over the past year much has come from the Olympic legacy, with sports and cultural institutions benefitting from the heat wave emanating from the dust of the Olympics in the capital.
Dance has rarely been out of the news over the past year, for example focusing on the ordered Bolshoi Ballet acid attack and Tamara Rojo's incredible steering of the English National Ballet, of which she is Artistic Director and Lead Principal dancer. Despite the fact that not all the dance news for 2013 has been good news, it has been a positive sight to see dance get so much recognition from national press, not just specific dance rags.
Many may be hopeful, following the year's events for dance and the series of 'firsts' that have been seen, such as the Bolshoi performing at the Royal Opera House for over 5 years, that dance may one day be present at the Olympic Games. It is clear that dance is not only a complementary discipline to other activities, but its own success in its own right: will we see dance in Rio at the 2016 Olympics? The 2012 ideals 'faster, higher, stronger' are extremely applicable to the art of dance, with Albert Einstein and then Martha Graham maintaining that 'dancers are the athletes of God'.
It is arguable that dance could qualify as an Olympic event through its artistry, strength and flexibility, very similar to that of Gymnastics and Rhythmic Gymnastics, and maybe even Diving and Equine Dressage! For rhythmic gymnastics in particular, the discipline is a combination of gymnastics and dance, and its origins lie in a wide variety of disciplines, including classical ballet.