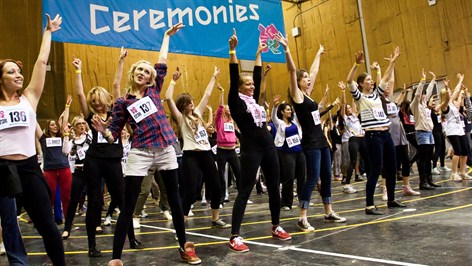 As the world anticipates the London 2012 Olympic Games, performers from across the country are pulling on their dancewear and warm-up cover-ups ready for the Opening Ceremony on Friday 27 July. The Opening Ceremony is a celebration showcasing the best of the Host Nation, London, featuring a parade of all competing nations and the highly anticipated entrance of the Olympic Flame, which ignites the Cauldron and signals the start of the Games.
The eyes of the world are expected to be on London for the Opening Ceremony, providing an opportunity for the world to view the artistic expression of the Artistic Director Danny Boyle and his team of talented young performers, as well as the culture of London and the UK. Certain elements feature in every Ceremony, and the artistic performance of the Ceremony, and the striking costumes of the dedicated, hard-working performers will welcome the world to the Games.
The name of the Olympic Opening Ceremony show will be 'Isles of Wonder', saluting and celebrating the immense creativity of the British. The worldwide broadcast will commence at 9pm (GMT), and will no doubt appeal to every jazz sneaker and ballet shoe wearer as well as those interested in sports. The Ceremony will begin with the sound of the largest harmonically tuned bell in Europe, produced by the Whitechapel Foundry, and the Stadium will be transformed into the British countryside for the opening scene 'Green and Pleasant', which includes real farmyard animals. The Ceremony will also include a special sequence celebrating the best of British, featuring volunteer performers from the NHS.
A total cast of 15,000 will take part in the London 2012 Opening and Closing Ceremonies, which will be watched by an estimated audience of four billion.
Image courtesy of the Official site of the London 2012 Olympic and Paralympic Games.