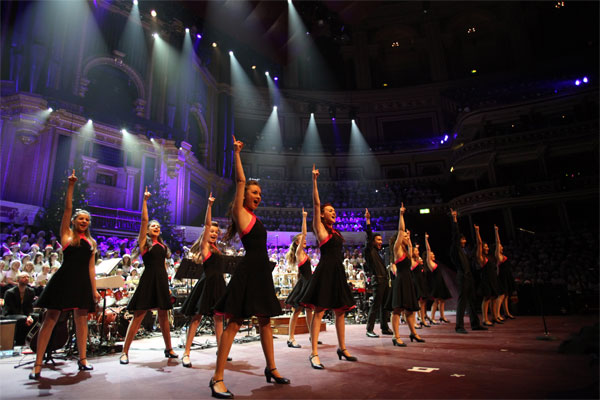 As one of the UK's most prestigious and highest profile musical theatre song and dance troupes, West End Kids has gone from strength to strength since its inception in 2001, and is now famous nationwide. Formed by Musical Director and specialist vocal coach Martin-Gwyn Williams, WEKs is based primarily on the American model of training young Broadway performers.
WEKs is renowned for providing exceptionally talented young and aspiring performers with the opportunity to advance their talents further, encouraging them to tighten their tap shoes and step confidently in front of the microphone. The WEKs – approximately 20 – are in high demand due to their unfaltering successes, handling an incredibly busy schedule of high profile events, performances and studio recordings. Just recently, WEKs performed at the Charles Dickens bicentenary dinner, providing a professional and slick spectacle, kicking up the heels of their character shoes! They have previously spread their influence at the London 2012 Olympic Games, West End Live, Move IT and Children In Need, amongst hundreds of other events.
Last year, the WEKs were seen and heard by over 1 million people, and through online technology such as Facebook and Twitter, they have a large following throughout the world. Be it leotards, show tights and New Yorkers, or jazz pants and jazz trainers, the WEKs work to tailor each performance to each individual client. Additionally, the WEKs have recorded and released numerous studio recordings, with the most recent being a new arrangement of Aint No Mountain High Enough which is available on iTunes. In 2011 the world-class WEKs performed for British Prime Minister David Cameron at the Commonwealth State Banquet after being selected as the UKs brightest star within youth music theatre; 2012 looks as though it is set to be another year of success and performance for the WEKs!
For further information visit www.westendkids.co.uk.
Image courtesy of West End Kids.