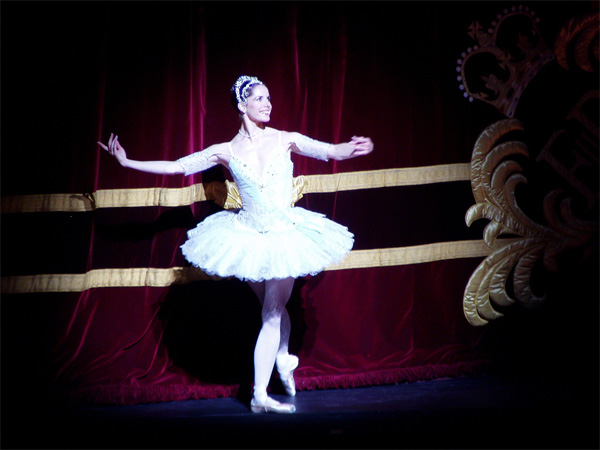 Ex-prima ballerina and Royal Academy of Dance President Darcey Bussell's career will be displayed in the form of memorabilia at the Royal Ballet School's museum in west London this summer. The free exhibition will feature photographs and costumes from Bussell's personal collection, including her Princess Rose costume from Kenneth MacMillan's 1989 production The Prince of the Pagodas: it was after this that she was made a Principal of the Royal Ballet at the young age of 20.
The exhibition, called 'Darcey Bussell: from Student to Star of The Royal Ballet', will run from 6 May to 30 October, and will mark the fifth anniversary of the Royal Ballet School's White Lodge Museum and Ballet Resource Centre in Richmond. The museum has claimed to be the first dedicated ballet museum in the UK, offering much to its visitors.
In terms of memorabilia, the tunic Bussell wore for her final performance with the company in the 2007 production of MacMillan's Song of the Earth will be on show as the last costume she wore, as will her tutu from the revival of Frederick Ashton's Sylvia in 2004. These pieces are thought to attract lots attention, considering Bussell's stature as such an iconic figure in dance. Also on display will be film footage and artefacts such as a plaster-cast of Bussell's foot 'en pointe' used for a waxwork, and a sketch by artist Allen Jones as preparation for his 1994 portrait of the ballerina for the National Portrait Gallery.
These objects are also particularly meaningful for Bussell too, because each evokes memories of particular moments in her life as a dancer; from her first Royal Ballet School reports, to the costumes she wore in performances on stage at the Royal Opera House.