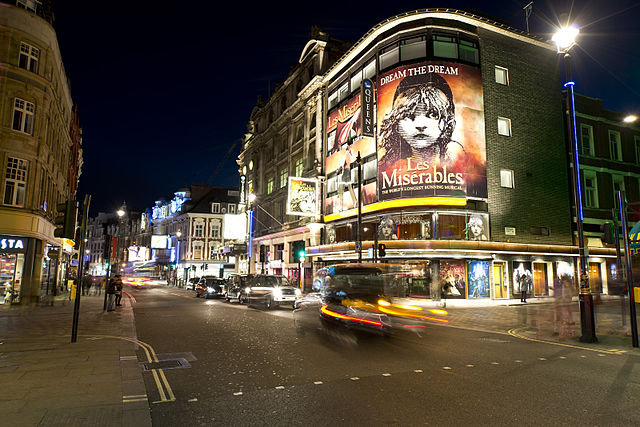 Despite much fear that the London 2012 Olympics would quash the West End during last summer, it has actually emerged that the West End not only survived, but broke all previous revenue records, despite business initially reducing by 9%. The West End went on to rectify this, with more shows set to open this year additionally as a result. It was discovered, for example, that The Lion King had its most successful year ever in the West End, grossing over £38.6 million, breaking its own record for the eighth consecutive year and again setting a new record for highest grossing year in West End theatre history.
The approximate 45 theatres open took £529,787,692 across last year, in comparison to the £528,375,874 taken in 2011. In addition there were 305 new productions over the year, whereas 2011 saw only 256. With the inundation of tappers, singers, high-kickers and soliloquy-ers, it is no wonder that theatre-land flourished and grew tremendously. Attendance for 2012 reached 13,992,773 from 13,915,185 the previous year, with the average ticket price reducing enabling more audiences to access some fantastic productions that are on offer in theatres. The unique experiences available, and new initiatives too, are helping to grow audiences and build an appetite for live theatre.
Theatres are now being booked up as far as the eye can see, with new productions ready to jump in, such as at the Wyndham's Theatre and the Gielgud Theatre. As a result, any current show wishing to extend its run cannot do so unless it relocates to another theatre, which of course has its advantages and disadvantages. With such an array of productions audiences will have a fantastic choice, however show which are popular and successful will not have the luxury of 'home' as other long-running shows have in the West End. Currently, 18 of the West End's 40 or so commercial venues are locked into long runs of a year or more.
Image courtesy of Wikipedia.