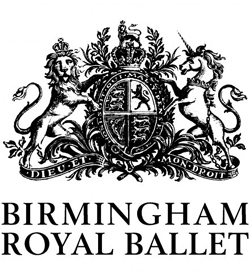 Birmingham Royal Ballet's autumn season at Sadler's Wells has recently been announced, including three one-act ballets touched in some way by war under the umbrella title of Shadows of War, and a revival of David Bintley's fairytale, Beauty and the Beast
BRB will be returning to its old London home with two fantastic productions for a run from 14 to 18 October. The Company will perform David Bintley's full length gothic fairy tale ballet, the ever-popular Beauty and the Beast, followed by Shadows of War, the triple bill of ballets inspired by the effects of war.
Beauty and the Beast tells the story of a cruel Prince, cursed to spend his life as a Beast. A beautiful girl, a hideous beast, a golden ballroom full of animals, two haughty sisters and a grumpy grandmother dance through Philip Prowse's stunning storybook set, while Bintley's rich choreography brings magical transformations to life, wild waltzes, and a relationship between Belle and the Beast that is at first terrifying, but ultimately beautiful.
Shadows of War will include Kenneth MacMillan's La Fin du jour, Robert Helpmann's Miracle in the Gorbals and Bintley's Flowers of the Forest. La Fin captures the glamorous lifestyle of the Depression era with a group of trendy, bright young people ignoring the looming threat of war which will call time on their careless enjoyment and high spirits. The 1944 Miracle is set in a run-down and dangerous Glasgow suburb: after the shock of a girl's suicide, the arrival of a mysterious stranger is able to bring her back to life. This ground-breaking dance drama is being re-created by Dame Gillian Lynne (a member of the original cast). Flowers of the Forest is a ballet in two parts presenting a light hearted and nostalgic 'picture postcard' view of Scotland, and including a more serious note.