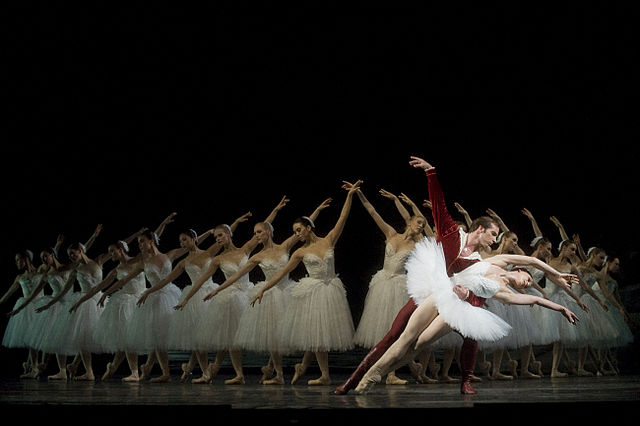 Swan Lake as an iconic and perhaps one of the most 'stereotypical' traditional ballets of the arts world is showcased by many prestigious ballet companies each year. Complete with white pointe shoes and feathered head pieces, the twirling tutus of the numerous swans which grace stages all over the world are breathtaking.
A company which engages with the staging of their version of Swan Lake each year is English National Ballet, renowned for its glamour and success, and notable for placing 60 swans on the stage of the Royal Albert Hall in June 2010. This was in addition to featuring the production in an episode of their notorious BBC documentary, Agony & Ecstasy: A Year at English National Ballet.
From 3 – 11 August 2012 at the London Coliseum, ENB will perform its enchanting production during the London 2012 Olympic Games, choreographed by Derek Deane. The opening night will see Daria Klimentová present her experience and beauty, don her tights, and dance the lead role of Odette/Odile alongside Russian star Vadim Muntagirov as Siegfried in their internationally recognised star partnership. Arguably the most powerful ballet ever created, Swan Lake is set to Tchaikovsky's unmistakable score, featuring some of the most beautiful music in classical ballet repertoire.
Additional events from ENB highlight the extent of Swan Lake's popularity and ultimate success amongst ballet lovers across the globe, regardless of whether they regularly wear leotards and ballet shoes. A masterclass with esteemed guest repetiteur and artistic advisor Maina Gielgud is included in the available itinerary, in which she will work with two dancers on a challenging pas de deux from Swan Lake.  The 'Swan Lake Aspire Day' is also available, in which a fun and informal workshop focusing on Swan Lake will be held at the ENB studios. In addition, an on-stage creative workshop will include the opportunity to watch ENB's dancers in their practice dancewear, taking part in morning class, as well as the unique chance to watch Company Class.
Image courtesy of Wikimedia Commons.