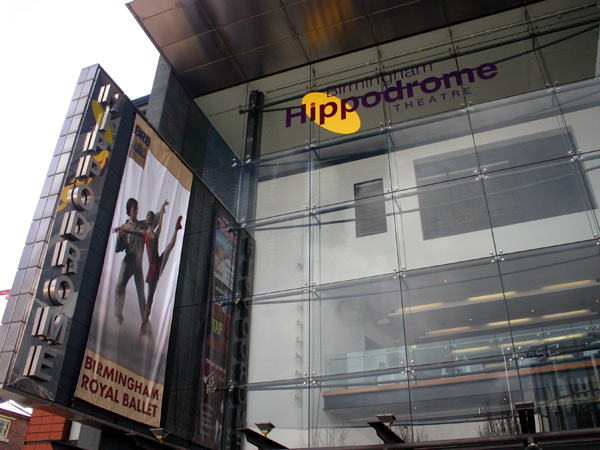 Birmingham Royal Ballet has been busy polishing its tiaras and digging out repertoire tutus in preparation for the 2012/13 season, seeing in both brand new works inspired by Olympic sporting endeavours to classics such as Giselle and Coppélia. The senior management team, such as Director David Bintley CBE, has been very excited about the repertory that will emerge throughout the season, setting every pointe shoe fan alight with anticipation too.
The season began on 19 September with the company staging six performances in four days of the enduring and timeless story of Swan Lake at The Lowry in Manchester. This is ahead of moving the company home to the Birmingham Hippodrome on 2 October ready for the winter. Swan Lake is a sure ballet favourite of dance fans and non-dance fans alike, and a classic that is rarely missed from a classical ballet company's repertoire. BRB (originally Sadler's Wells Royal Ballet) first performed Swan Lake in 1981 almost 100 years after it premiered in Moscow. A new insight will be brought to the 2012/13 Company with at least two new casts with many new artists dancing the leading roles.
Bintley has maintained that keeping audiences surprised is a constant test for the company, in addition to drawing audiences in to see the show in the first place. With such a variety of work planned for the coming season, there is no doubt the audience's appetites will be satisfied, with the seasons being planned many years in advance. A modern production of Aladdin will grace the stage through the company as well as Faster, the production inspired by the theme of the Olympics and the physiological aspects of sport and performance. Bintley has collaborated with Australian composer Matthew Hindson to produce a ballet that celebrates speed and power which is a fitting tribute to the Olympians that showcased their incredible athleticism in London in July and August.
Faster is one of three productions for the Autumn Celebration, which is being staged at the Theatre Royal, Plymouth; Sadler's Wells, London; and Wales Millennium Centre in October. It also features The Dream and The Grand Tour.
Image courtesy of Wikimedia Commons.