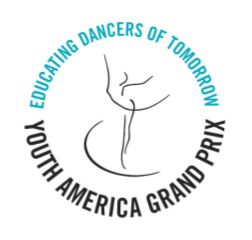 The Youth America Grand Prix was formed in 2000 as a non-profit educational organization in order to support and develop world-class dancers from the ages 9 to 19, of all backgrounds and styles of leotards. YAGP aims to provide educational opportunities and scholarships to the world's leading dance schools for young dancers as a global network of resources and opportunities which connect students, teachers, schools and dance companies.
YAGP has been known to provide students with top-quality education and training from the directors and faculties of some of the world's foremost companies, such as Alvin Ailey American Dance Theater, American Ballet Theatre, New York City Ballet and Paris Opera Ballet. As a result, YAGP refers to itself as the "internet of the dance world", working to maintain and extend the dance network of the United States, and provide a multitude of prospects for the next generation of dancers, encouraging more to pull on their practice tights and engage with ballet.
Each year, YAGP conducts 12 regional semi-finals competitions throughout the US, and an additional 4 international competitions in Brazil, Mexico, France and Japan. Each season culminates in a week-long 'New York City Finals', where only around 500 of the 5000 hopefuls will compete for scholarships and professional job contracts offered. The dancers are renowned for representing 30 different countries on 5 continents, emphasising the sheer expanse of YAGP in the dance world, and just how prestigious the organisation has become since its inception.
First Position
First Position is a documentary film which focuses on seven young, international dance students preparing for the competition, working to showcase the exceptional talents of the dancers rather than focusing on the controversy of ballet competitions and the pressure they create for young people. Director Bess Kargman was inspired to create something that challenged the stereotypes of ballet and highlighted the sheer social and economic diversity of the industry. In choosing the candidates, Kargman felt it was imperative to feature students who would hold audiences' attentions regardless of their performances throughout the competition, and – for example – the sacrifices made to facilitate ballet training such as parents making tutus and other costumes in order to save as much money as possible.
It is clear that the YAGP is one of the largest, most celebrated and influential dance competitions, presenting young dancers and their pointe shoes with the potential to truly succeed, with a fantastic opportunity in their first steps towards achieving their dance dreams.
Image courtesy of Youth America Grand Prix.