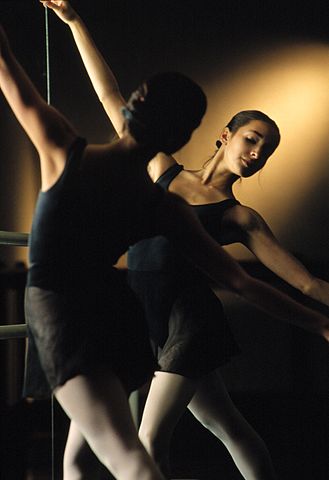 Dancer turned choreographer Carlos Acosta has warned that ballerinas are causing a crisis in the dance world because too few are making the leap to a career as top-level professional dancers. This sweeping statement seems rather unsupported, with Acosta claiming there are no female dancers of a sufficient stature for him to perform opposite, with girls becoming 'non-existent'.
It is widely known that there are hundreds of thousands of females dancers all competing for the top spots in dance companies, with considerably less males vying for this. However, Acosta maintains that with various pressures for female dancers it is difficult to meet the challenges required. Female competition is constantly increasing, and even the Royal Ballet School has confirmed Acosta's observation, with directors finding it increasingly difficult to find really talented girls in the past few years. While girls are the overwhelming majority of applicants to the Royal Ballet School's junior years, there are currently more boys than girls among the intake by the age of 16.
Despite Acosta's claims, 2013 marked his 40th birthday and Acosta has not hidden the effects of dance on his body, admitting that pain and aching joints are the by-product of a career devoted to dance, regardless of gender. Acosta consequently believes the Government should play an active role in encouraging more female dancers, with financial implications a big factor in children beginning ballet. Subsidising the arts and awarding scholarships would encourage more young dancers and their parents to continue in the ballet streak.
If the UK is unable to produce female stars, they will be encouraged from overseas. Acosta feels it would be better to do more to look elsewhere and give people a chance to flourish.
Image courtesy of Wikimedia Commons.