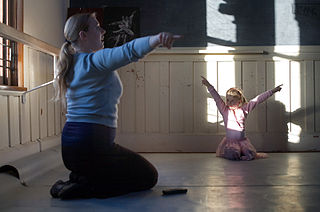 Whilst straightforward lessons are in no shape of form headed for the archives, dance and drama workshops for children and young people are gaining more and more popularity. At a glance, prestigious companies and organisations such as Rambert Dance Company, Tap Attack and West End Kids are offering their expertise to young, aspiring individuals who are willing to give up their free time in order to receive a worthwhile result. In the mix of leotards and "New Yorkers", those engaging with the workshop may not ever dust off their pointe shoes and become The Dying Swan, but some may indeed embrace the new leg warmers of their dance life and take on an entirely new path.
Whilst taking part in workshops focus on the fun and enthusiasm the work creates, overall they provide much more. As a workshop leader, being able to noticeably nurture a young person's desire to perform on stage, or focus their energy into raw talent is immensely worthwhile. Earlier this month in the Guardian online, the Associate Director of Creative Learning at the London Bubble Theatre Company wrote about The Speech Bubbles programme which encourages young children with speaking, listening or communication needs to overcome these barriers with phenomenal results. This may not be the case for all the children who take part on the programme, but to see a small improvement in areas such as emotion, conduct and behaviour is very encouraging to the workshop leaders.
To observe numerous workshops taking place that provide a multitude of resources for young people is extremely heartening; arts organisations, through various sources of funding, are able to support the next generation of artists and continue their line of work through what the leaders offer. Workshops in the art sector are not difficult to come by, with a whole host of successful organisations managing their time in order to provide.
Image courtesy of Wikimedia Commons