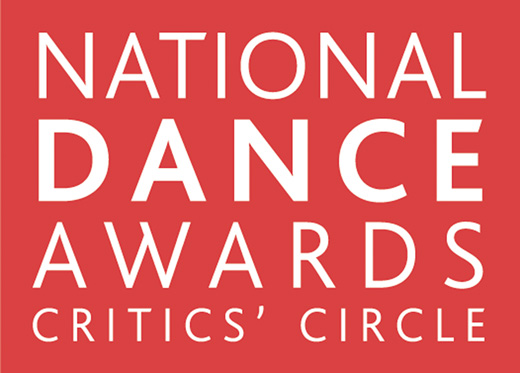 28 January 2013 saw the 13th National Dance Awards winners announced at The Place, London. Considered by many as one of the most comprehensive list of dance achievements, 2013 certainly did not fail to deliver, providing a roundup of all the great work that was seen in 2012.
The awards are decided by the 60 members of the Dance Section of the Critics' Circle after an extensive round of nominations and voting. To be eligible to win an award, performances had to take place in the UK between 1 September 2011 and 31 August 2012.
The 2013 winners are as follows –
DANCING TIMES AWARD FOR BEST MALE DANCER
Akram Khan (Akram Khan Company)
GRISHKO AWARD FOR BEST FEMALE DANCER
Marianela Nuñez (The Royal Ballet)
STEF STEFANOU AWARD FOR OUTSTANDING COMPANY
Royal Ballet Flanders
BEST CLASSICAL CHOREOGRAPHY
Annabelle Ochoa (A Streetcar Named Desire for Scottish Ballet)
BEST MODERN CHOREOGRAPHY
Arthur Pita (The Metamorphosis)
OUTSTANDING FEMALE PERFORMANCE (CLASSICAL)
Ksenia Ovsyanick  (English National Ballet)
OUTSTANDING MALE PERFORMANCE (CLASSICAL)
Zdenek Konvalina (English National Ballet)
DANCERS PRO AWARDS FOR OUTSTANDING MODERN PERFORMANCE (FEMALE)
Teneisha Bonner (Zoonation)
DANCERS PRO AWARDS FOR OUTSTANDING MODERN PERFORMANCE (MALE)
Tommy Franzén (Zoonation and Russell Maliphant Company)
BEST INDEPENDENT COMPANY
Ballet Black
DE VALOIS AWARD FOR OUTSTANDING ACHIEVEMENT
Robert Cohan
DANCE UK INDUSTRY AWARD
Jeanette Siddall
The Chairman of the Awards committee, Graham Watts OBE, spoke at the event, and dedicated the 2012 awards to the memories of the late Charles Hedges, John Percival and Freda Pitt, all of whom have died since the last awards. In the year of the Centenary of the Critics' Circle, the combined years of membership for the three critics totalled a century.