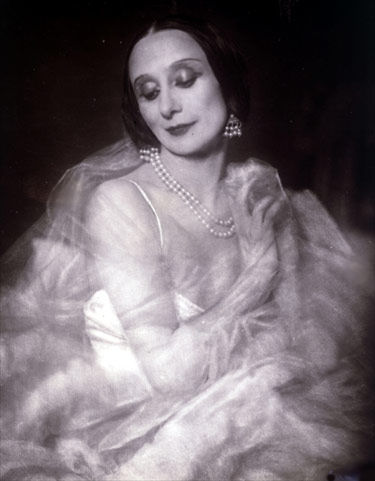 For 2013, 12th February marked the 132nd birthday of celebrated ballerina Anna Pavlova, born 12 February 1881.
After attending the Imperial Ballet School, Pavlova made her company debut with the Imperial Russian Ballet in 1899 and soon became prima ballerina. She joined Diaghilev's Ballet Russes in 1909 and formed her own company in 1911. However, Pavlova was a favourite of legendary choreographer Marius Petipa and was a hugely influential figure in dance and a key figure in the development of British ballet, even going on to inspire Frederick Ashton.
Pavlova's Imperial Ballet-trained technique gave her a means to convey what mattered to her most: her expressiveness, rather than the steps. By the time most of the films of her dancing were made in the 1920s, she was relying on very simple choreography without fifth position, pirouettes, or arabesques, but runs on pointe, legs parallel, defining her legendary status beneath her Dying Swan tiara with strong, arched feet and beautiful arms and legs. The Dying Swan, the solo choreographed for her by Mikhail Fokine in 1907 was retained as her signature piece, with Pavlova dancing it 4,000 times.
In June 2012, the Pavlova Festival took place held at Ivy House in North London, Pavlova's former home from 1912 until her death in 1931 after contracting double pneumonia. The festival included a number of special events, including a photographic exhibition and a film season at the British Film Institute, playing tribute to Pavlova's beautiful art form, and an exquisite tutu and pointe shoes. It is over 100 years since Pavlova decided to leave Russia and make London her home, with Ivy House being the base from which she conducted her ballet school, training young girls who aspired to be part of her touring company.
Image courtesy of the Wikimedia Commons.