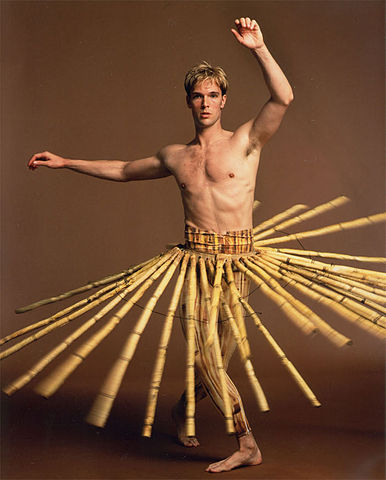 The #DancerResource project, initiated by up and coming choreographer Trey McIntyre, is a collection of essays, letters, and videos from artistic directors, choreographers, and dancers responding to questions from young dancers about how best to prepare themselves to join a dance company, and how to navigate the transition into becoming a professional dancer. Preparing yourself for life as a pro dancer can be daunting task, especially without useful advice about how to instigate the transition and make it successful.
McIntyre has created more than 100 works for dance companies such as New York City Ballet, American Ballet Theatre, Stuttgart Ballet, Hubbard Street Dance Chicago, and Pennsylvania Ballet and founded his own company, Trey McIntyre Project, in 2005.
McIntyre has created the #DancerResource project that taps into the lives of professionals in the field in order to share their expertise and knowledge. It provides specific information for aspiring dancers, such as how to approach different companies and how to work as a freelance dancer. As a result of personal experience in providing live resources to uncertain dancers, McIntyre has consequently reached out to directors – such as David Hallberg of American Ballet Theatre – himself in order to ask the questions that students want to know the answers to in order to aid their careers.
The resources are ultimately varied and full of perspective from large and small, contemporary and classical companies alike, a welcome aid to the many dancers training and using the resource. McIntyre has been able to reach out to artists he knows personally, a great coup for the project; all those who have contributed to the #DancerResource project have agreed that there is a definite need for this information, and the project has filled a niche.
There are any number of students looking to forge a professional dance career at any one time, so ultimately the #DancerResource project has provided what schools may not, teaching students how to adapt to the professional world for a successful career, despite providing fantastic technical training. The #DancerResource project can be found on the TMP Facebook page, as well as the series archived on the Trey McIntyre Project website.
Image courtesy of Wikimedia Commons.