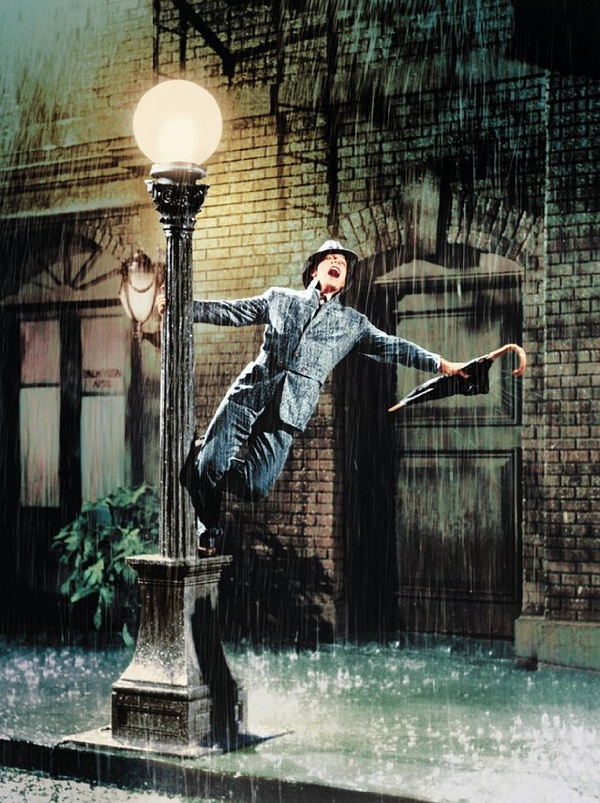 23rd August marked the 100th anniversary of legendary dancer Gene Kelly's birth date, in addition to him also being a legendary actor, singer, director and choreographer! One of Kelly's most memorable dance films is Singin' In The Rain in which he dons his tap shoes as actor Don Lockwood, splashing through the puddles and sunshine of Hollywood glamour and love. Throughout the film Kelly is athletic, acrobatic and an incredible performer, just as he was in other productions, performing perhaps one of the most famous film dancers of all time.
It may or may not be a well known fact that in Kelly's rendition of "Singin' in the Rain", he was sporting a fever of 103 degrees when the number was shot. In that year, 1952, the Motion Picture Academy gave him an honorary award — his only Oscar — for "versatility", providing some recognition of his fantastic work in the performing arts industry, despite not flaunting his athletic dancer's body in a leotard and men's tights!
Kelly also starred in other 'dancing films' such as An American in Paris, dancing "I Got Rhythm", with the film winning won six Oscars, including Best Picture, in 1951. In addition to dancing, singing and acting in An American, Kelly also choreographed, mixing elements of ballet, tap, soft shoe and shuffle, all performed with vigour.
Five years after his acclaimed performance in the rain, Kelly's final MGM musical, 1957's Les Girls, saw him dance with Mitzi Gaynor and again demonstrate incredible dance talent and fitness: skidding across a table on his bottom, scooting across the floor on one knee, leaping to the top of the bar on one foot, sliding down the bar on his right side and grounding himself for the remainder of their duet. Kelly's masculinity and on and off-screen power was dominating and talent-filled, despite the fact dancing was very foreign to American popular culture at the time. Kelly proved that male dancers did not have to be effeminate, championing dance for the talent and skill involved rather than a particular gender, making his dancing look completely effortless yet powerful.
Image courtesy of the MGM.
The opinions expressed in the above article or review are mine alone and do not reflect the opinions of my employer.