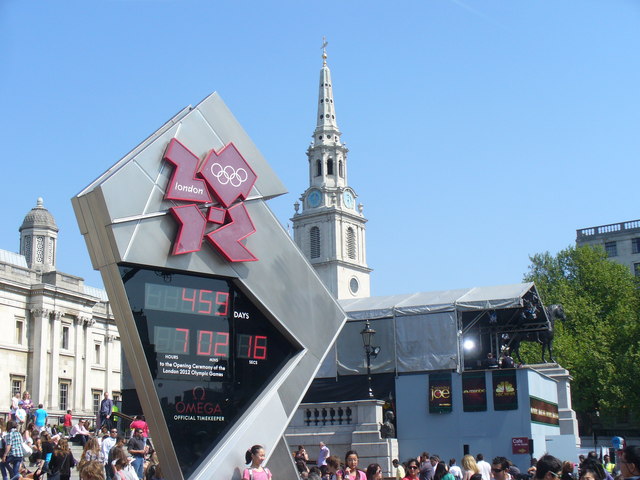 Over 12,000 performances and events across the UK celebrating the Olympic Games are marked by the London 2012 Festival, which bursts into life on 21 June 2012. The London 2012 Festival will be the most exciting festival the UK has ever experienced, bringing more than 10 million opportunities to observe some completely unique dance, music, theatre, fashion, food, art and film events. The Festival is the finale of the Cultural Olympiad, which has been inspiring creativity through art and culture in young people since 2008. It encompasses a wide range of events, from local projects to large-scale performances, in which 18 million people have taken part in so far… with or without their legwarmers!
Many events that are included can be taken part in by audience members completely free of charge, be it the free outdoor pyrotechnic and percussion extravaganza or the City of Birmingham Symphony Orchestra premiering of a new work , followed by the arrival of a gigantic ship sailing into the town centre accompanied by leotard-clad dancers and aerialists. With incredible cultural events and top artists from across the world, Londoners and many others from across the country enjoyed four spectacular launch events across the UK on 21 June, and the following events which continue until 9 September 2012, the last day of the Paralympic Games.
The festival includes dance performances such as Tanztheater Wuppertal Pina Bausch, Shobana Jeyasingh Dance, Anne Teresa De Keersmaeker, Candoco Dance Company and Big Dance 2012. Big Dance is one of the UK's biggest dance celebrations, featuring thousands of events inspired by numerous different dance styles taking place across the UK. The events include classes, workshops, courses, performances, flashmobs, film screenings, competitions and world record breaking attempts, open to both dancers and non-dancing fans alike, encouraging them to pull on their dancing shoes and get involved. The Big Dance 2012 national programme is being delivered by the Foundation for Community Dance in partnership with a network of regional dance organisations known as Big Dance Hubs.
Image courtesy of Geograph® Britain and Ireland.