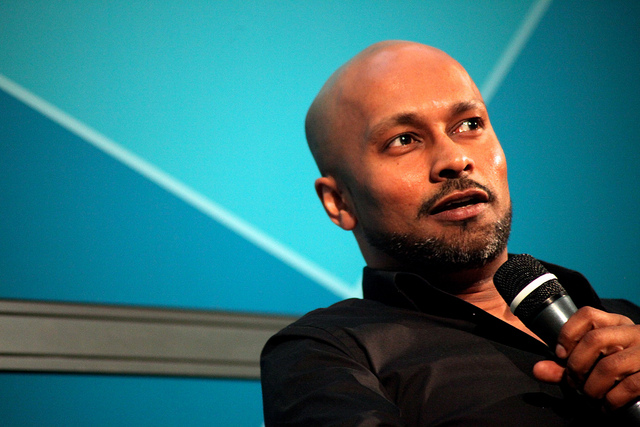 Having returned to full form for the London 2012 Olympic Games Opening Ceremony, Akram Khan has recovered from the notorious injury to his Achilles tendon and is set to perform DESH at the UK's leading dance house in October 2012. The performance was originally postponed due to Khan's injury but the UK premiere of the production is going full steam ahead to the delight of many dance fans decked out in their leggings and leotards. Sadler's Wells, renowned for presenting dance in all its forms to the widest possible audiences, will also be including in its October highlights three critically acclaimed works returning to the theatre.
As an Associate Artist of Sadler's Wells, Khan's latest work, linen trousers and all, made its world premiere in 2011 to unanimous critical praise. The Olivier Award-winning DESH is a full length bare-footed contemporary solo, and Khan's most personal work to date. Meaning "homeland" in Bengali, DESH draws on multiple tales of land, nation and resistance, all converging in the body and voice of one man trying to find his balance in an unstable world. Moving between Britain and Bangladesh, Khan weaves threads of memory, experience and myth into a surreal world of surprising connection.
For DESH, Khan joined forces with visual artist Tim Yip (production designer for Crouching Tiger, Hidden Dragon), award-winning lighting designer Michael Hulls, writer and poet Karthika Nair, Olivier Award-winning composer Jocelyn Pook and slam poet PolarBear to create a powerful work which has since defined his career. A collaboration of extraordinary proportions.
Images courtesy of Andy Miah at Flickr.