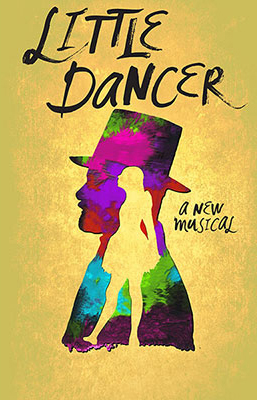 Edward Degas' sculpture 'The Little Dancer' is one which every dancer is familiar with. Created in 1881, the model was a 14 year old student at the Paris Opera Ballet School named Marie van Goethem. The figure of the girl, standing in a casual fourth position, arms clasped behind her, has appealed to people – not just dancers – everywhere. It is also largely admired by dancers for its correct depiction of turned out limbs.
Now the story of the model and the artist has been brought to the stage in a new musical, directed and choreographed by the legendary Broadway choreographer Susan Stroman. It is now running at the Kennedy Centre in Washington DC until the end of November, with the expectation that the new musical will transfer to New York in the near future. The lead role of the young Marie has been created for Tiler Peck, a principal dancer of New York City Ballet who has recently been trying her hand at musical theatre. It has been maintained that this will be one of the rare Broadway musicals not based on a film.
In more news for NYCB, Christopher Wheeldon will be directing and choreographing a stage version of one of the most iconic musical films of all time: An American in Paris. NYCB principal Robert Fairchild, an exceptionally versatile performer, will take on the Gene Kelly role as the leading man.
The much-loved Gershwin songs guarantee a first-rate score, and it will be exciting to see how Wheeldon handles the pressure of a big Broadway musical, bringing the film's characters to life in the 21st century, despite being much better known as a classical ballet choreographer. An American in Paris opens in Paris at the Théatre du Chatelet in December and arrives on Broadway in April next year.