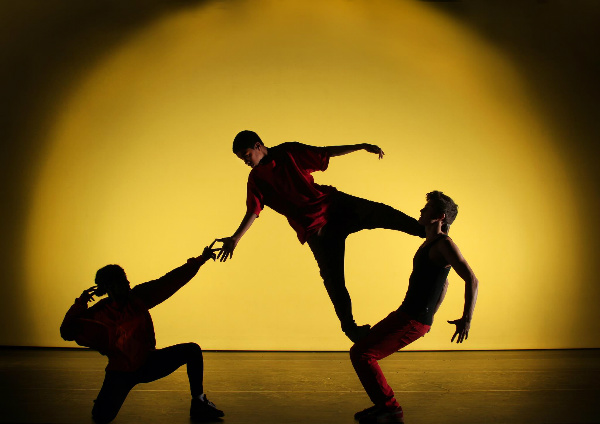 The National Youth Dance Company is an exciting new company, as part of Sadler's Wells, that aims to create and perform innovative and influential youth dance. It has announced that it will be working with Sadler's Wells Associate Artist and acclaimed choreographer Akram Khan as next guest Artistic Director. Following the company's work with similarly celebrated choreographer Jasmin Vardimon, 30 new members will joining the current company to present a new work specifically created for NYDC; the piece will receive its world premiere on 16 April 2014 at Sadler's Wells. The new work will be performed as part of a double bill that will feature a reworked excerpt of Khan's Vertical Road.
The newly recruited members were selected from sixteen workshops held in 9 different regions across the country, resulting in 20 male and 10 female dancers aged 15 – 19 gaining the privilege to work with award-winning dancer and choreographer Khan. Khan thoroughly enjoys working with young people with passion and ambition. He believes, and rightly so, that the positive role of the arts in our society is fundamental in providing young people with the skills they need to succeed in any walk of life. NYDC is a fantastic opportunity to nurture the next generation of artists and inspire a host of young people to get involved with dance.
Since its inception in 2012 NYDC has seen over 500 young dancers attend 27 workshops across England. Over June and July 2013 NYDC took part in nine performances seen by over 5,000 people in a range of venues, from large scale theatres to site specific outdoor stages, in locations stretching from London to Leeds, Bristol to Kent. Having set a very high standard with their sold out debut performance of Jasmin Vardimon's (in between), the young dancers of NYDC have shown that they can hold their own alongside established companies on the main stage at Sadler's Wells.
Khan is one of the most celebrated and respected dance artists today. In just over a decade he has created a body of work that has contributed significantly to the cultural arts in the UK and abroad and his reputation has gained from his imaginative, highly accessible and relevant productions such as DESH, Vertical Road, Gnosis and zero degrees.