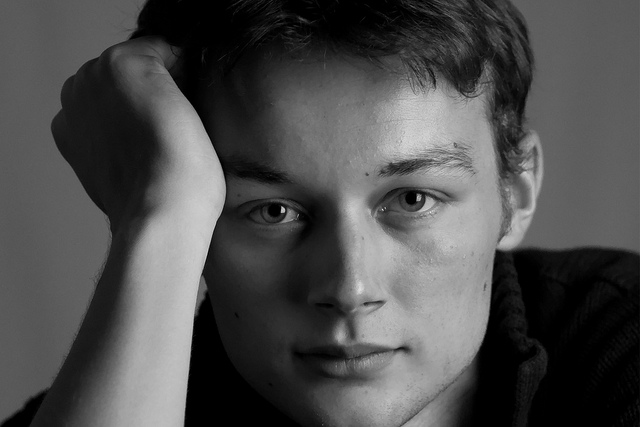 The Royal Ballet's Liam Scarlett, recently appointed as the Royal's Artist in Residence, has choreographed again for Miami City Ballet following his last work for the company, having made the transition to choreographing full-time. Hanging up his ballet shoes in the performing sector, Scarlett has seamlessly transferred to the arena of choreography.
Scarlett is seen to be in demand all over the world, most recently premiering his new work Euphotic for Miami City Ballet, which opened on 11 January 2013. Having concluded the company's Programme II, the performance also featured works by George Balanchine and Marius Petipa, two of the most influential modern and classical ballet choreographers respectively. Euphotic is said to be a 'closing ballet', which finishes three classical ballets as a statement for the audience and set to a score of Lowell Liebermann. Scarlett himself designed the scenic and costume designs, with Miami City Ballet blogging the process of working towards Scarlett's vision and dyeing various pieces of fabrics blue and yellow, representing the sea and the light of the sky.
Last season Scarlett showed off his Viscera for Miami City Ballet, featuring principal dancer Jeanette Delgado, who is also cast as the lead for this season's Euphotic as a sequel work of twenty-eight dancers. There are three principals and their partners in total leading the movement, fulfilling four movements of dance. The four ballets including Euphotic will also be presented at the Philharmonic Center for the Arts in Naples, Florida as Programme I in addition.
Who knows what is next for Scarlett's choreographic adventures, but he has certainly hit the ground running, now to build on his creativity and spread his talent further.
Image courtesy of ROH at Flickr.