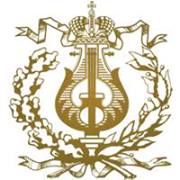 The Mariinsky Ballet has announced plans for its London season in the summer of 2014: the season will run from 28 July to 14 August at the Royal Opera House, opening with the classic tale Romeo and Juliet. The company will also dance a triple bill of The Firebird, Marguerite and Armand and Concerto DSCH, Swan Lake and a George Balanchine double bill of A Midsummer Night's Dream – the first time the company has danced this work in the UK – and Apollo. The season will end with the London premiere of Alexei Ratmansky's Cinderella, a production eagerly awaited by London audiences.
The Mariinsky Ballet is a classical ballet company based at the Mariinsky Theatre in Saint Petersburg, Russia. Founded in the 18th century and originally known as the Imperial Russian Ballet, the Mariinsky Ballet is one of the world's leading ballet companies. Internationally, the Mariinsky Ballet is most commonly known by its former Soviet name the Kirov Ballet; the Mariinsky Ballet is the parent company of the Vaganova Ballet Academy, a leading international ballet school which has recently been subject to employment scandals.
The Imperial Theatre School as it was originally known, was established in 1738 and was the predecessor of today's Vaganova Ballet Academy to create a school which would train young dancers to form the first Russian ballet company. The first group of students went on to form what would become the predecessor of today's Mariinsky Ballet. In the late 18th and early 19th centuries, the Imperial Russian Ballet soon rose to prominence and would employ some of the most influential and famous names in ballet history including Marie Taglioni, Enrico Cecchetti, Jules Perrot, and Carlotta Grisi.
Despite later name changes and pressures of the Russian revolution, the present day Mariinsky Ballet is still linked to the school, which is now known as the Vaganova Ballet Academy.