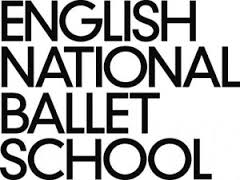 2013 marks the 25th anniversary of English National Ballet School, to be celebrated by a series of events which showcase the skills and talents of the students. The events will kick off with a 90 minute live broadcast from the School on 28 November, during which audiences will have a unique insight into a day in the life of the students. Also included in the broadcast will be an interview with Tamara Rojo, Artistic Director of English National Ballet, with the School being a common feeder for the main company.
As the official School of English National Ballet, the School and the Company continue to work together. The 2012 launch of the 'My First…' series of ballets created for children has seen the students appear in principal roles, a great taster of what is required and what may be to come. By inspiring a new generation of young dancers, My First is making ballet accessible for very young children: over 100,000 children and their families nationwide have watched the first two productions.
The School was founded in 1988 by Peter Schaufuss, Artistic Director of London Festival Ballet (renamed English National Ballet in 1989), with just twelve students. His ambition was to produce dancers trained in the Company's unique style: the School proved successful. Today, the School operates in the same way, with a student body of just 35 young dancers. Currently a third of the English National Ballet dancers are graduates of the School ranking from Corps de Ballet up to Principal dancers, having graduated from the 3 year diploma in Professional dance accredited by Trinity College, London. 55% of the current first year students are home grown British talent and a strong employment record is maintained, with many graduated students now working in major ballet companies worldwide.