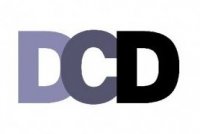 Following on from the announcement of the Dancers' Career Development project to mentor twenty dancers, a hugely popular application process has seen the dancers selected, all nominated by their peers as future leaders (wearing a variety of dance shoes and an array of leotards).
The dancers' mentoring scheme saw the dancers selected by a panel of dance professionals to take part in Dance UK's new scheme in partnership with Dancers' Career Development and with the support of Arts Council England. As a result of the scheme's popularity, Dance UK is seeking further funding to extend the programme to Scotland and to also raise further funding to repeat the scheme in 2013 and 2014 in England, Wales and Northern Ireland, enabling even more dancers and their leg warmers to take part.
The dancers selected to take part this year are:
1. Kate Coyne, dancer, Michael Clark Company
2. Shane Shambhu, Dancer, Actor and Artistic Director of Shane Shambhu Company
3. Neil Westmoreland, Resident Director for Matthew Bourne's New Adventures
4. Kit Holder, first artist, Birmingham Royal Ballet
5. Jonathan Goddard, independent dancer
6. Laura Jones, dancer for Stopgap Dance Company
7. Lee T Johnston, dancer, National Dance Company Wales
8. Henrietta Hale, independent dance artist
9. Sonia Sabri, Artistic Director of Sonia Sabri Company and independent dancer, choreographer and teacher
10. Malgorzata Dzierzon , dancer, Rambert Dance Company
11. Jonathan Payn, First Soloist, Birmingham Royal Ballet
12. Hannah Bateman, Leading Soloist, Northern Ballet
13. Angela Towler, dancer, Rambert Dance Company
14. Catarina Carvalho, dancer, Wayne McGregor | Random Dance
15. Anusha Subramanyam, Artistic Director of Beeja, performer and choreographer
16. Emma Dunn, independent dance artist
17. Naomi Cook, member of Springs Dance Company, and a freelance dancer, teacher and rehearsal director
18. Catherine Bennett, independent dance artist
19. Dena Lague, independent dance artist
20. Nicole Watson, dancer and creative director at Surface Area Dance Theatre
The selection panel, which was Chaired by Dance UK included Pedro Machado, Co-Artistic Director of Candoco Dance Company (who personally benefitted from the mentoring scheme in 2006), Marie McCluskey MBE, Founder and Artistic Director of Swindon Dance; Sue Wyatt, experienced arts manager and dance company leader; Benjamin Dunks, Artistic Director of Attik Dance; Dr Scilla Dyke MBE, Senior Lecturer, Royal Academy of Dance and Trustee of Dancers' Career Development; Monique Deletant, Administrative Director, Akademi South Asian Dance UK; and Jan De Schynkel, former dancer, teacher, choreographer and Arts Council England Relationship Manager
Over eight months the dancers will be provided with a paid mentor who is a high profile leader from the arts world or beyond the sector.