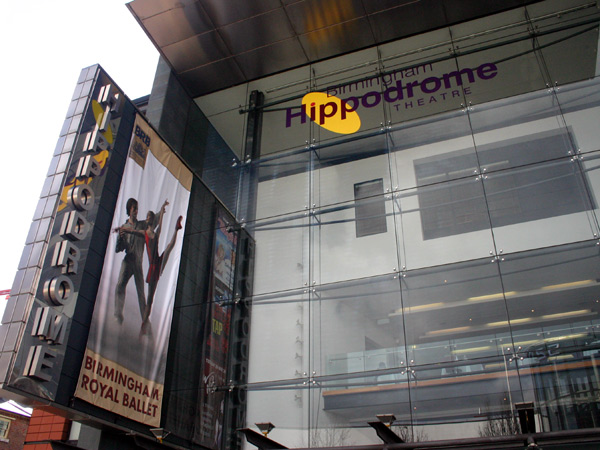 The summer season of the Birmingham Royal Ballet at the Birmingham Hippodrome is set to delight its audiences and ignite the inner dancer in every single person who has the opportunity to see the performance. The residency will showcase polished pointe shoes dancing in the Midlands, from 20th to 30th June. The company's hometown will host two programmes: David Bintley's captivating production of Far From the Madding Crowd, and a mixed bill Summer Celebration.
Bintley, as Company Director and the award-winning creator of the Company's huge Christmas hit Cinderella, enjoyed the world premiere of Far From the Madding Crowd in 1996 performed by Birmingham Royal Ballet at the Birmingham Hippodrome. Sixteen years later, the company is returning to the Hippodrome with this same production, performed at the Company's home theatre. As a tutu-laden balletic adaptation of Thomas Hardy's famous novel, passions are set to run out of control in an enticing story of lust, deceit and murder as the ballet tights become tangled. One woman is at the centre of it all, Bathsheba Everdene, entertaining complex relationships with three men as they compete for her love.
Summer Celebration, featuring The Grand Tour, Faster and The Dream, offers audiences a slice of Shakespeare, Noël Coward and Olympic dreams in a visual feast. Choreographer Joe Layton's The Grand Tour is undoubtedly influenced by the many films and hit Broadway shows he has also been involved with. Evoking visions of the character shoes of the roaring 20s, The Grand Tour is a comical take on the eccentric celebrities that populated England's stages, screens and newspapers in the era. Faster is a brand new ballet inspired by the Olympic motto 'Faster, Higher, Stronger', and comes from the award-winning team behind E=mc². After winning the last ever South Bank Show Dance award in 2010 with E=mc², Company Director David Bintley embarks on a second collaboration with renowned Australian composer Matthew Hindson. This ballet of speed, power and athleticism will be a fitting creation for the lead-up to London 2012, again tying tutus with trainers! Rounding off the triple bill is The Dream. Frederick Ashton's magical creation rekindles the love and revenge of A Midsummer Night's Dream, along with the comic values that truly enhance Ashton's choreographic mastery of dance and theatre.
Image courtesy of Wikimedia Commons.