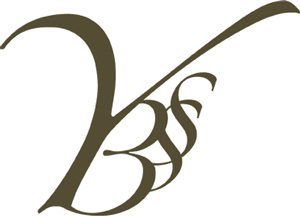 The Yorkshire Ballet Summer School's 40th anniversary will be celebrated this year in a gala organised by Anthony Dowell and the actor Derek Jacobi. The gala will be held at national dance house Sadler's Wells, London, on 29 September, marking the journey from strength to strength of the summer school and its staff.
The Yorkshire Ballet Summer School began as the Yorkshire Ballet Seminars in a church hall, taught by ex-Royal Ballet dancer and teacher David Gayle. The seminars were devised in order to provide young local dancers with an introduction to the professional ballet world, enabling them to learn about opportunities and meet other artists.
The success of the seminars meant they evolved to form a residential ballet course, with the first masterclass taught by Alicia Markova. 2005 saw Marguerite Porter take over the directorship reins of the Yorkshire Ballet Summer School, who began teaching at the course in 1990.
Kevin O'Hare has spoken of his support for the Yorkshire Ballet Summer School: 'It was such a huge inspiration for me attending the Yorkshire Ballet Seminars and added so much to my training and knowledge of what it would be like to become a professional ballet dancer. When I look back at all the amazing teachers who taught me I feel so lucky to have had that experience while growing up in Yorkshire and I am so glad the seminars continue to thrive and inspire a new generation of dancers.'
This year the Yorkshire Ballet Summer School of more than 180 students will be held at York St John university, boasting course faculty including Anthony Dowell and David Pickering. In terms of the gala, directed by Richard Clifford, the event will include guest stars such as dancers from The Royal Ballet, Birmingham Royal Ballet, Scottish Ballet, English National Ballet, Northern Ballet, Wayne Sleep and the BalletBoyz. Actors Imelda Staunton, Jim Carter and Samantha Bond will also be in attendance.
Tickets cost £12-£85 and are available from Sadler's Wells.