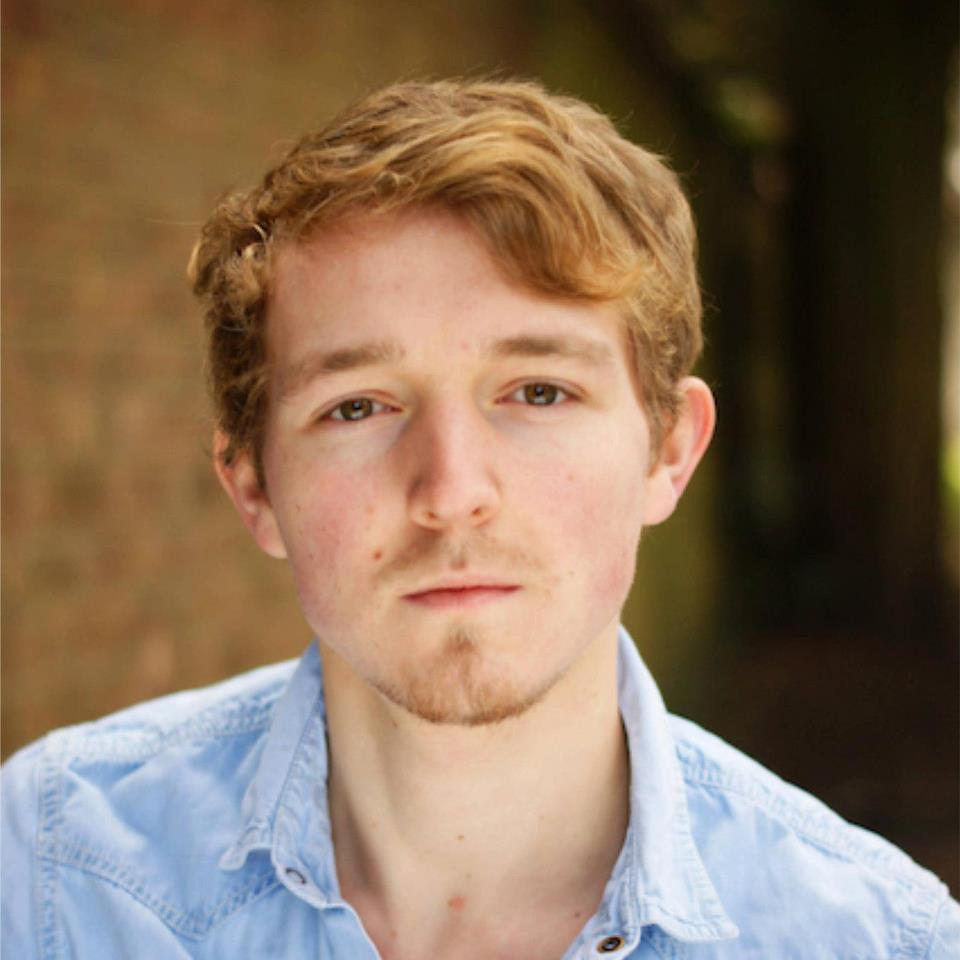 Daniel trained at Laine Theatre Arts and has appeared as a parade performer, ice skater, sky runner and dancer at Disneyland Paris for several successful seasons. His television credits include Britannia High (ITV) and Libra Television schools documentary, and his theatre credits include Peter Pan (White Rock Theatre, Hasting) and Sleeping Beauty (Civic Theatre, Chelmsford).
When did you begin dancing, singing and acting, and where and why?
I was 9 years old when I joined a local Amateur Dramatic society in Horwich (my home town) for the year 2000 production of Oliver. I then continued to do a number of productions with various adult and youth societies in and around Bolton. By the age of 13, I decided I wanted to try to do this as a career, so I decided to start some formal training in dance. I joined Frances Bleasdales School of Dance in Bolton and started to follow ballet, modern and tap gradings.
What were your early years of performing arts like?
Fantastic, I loved my time performing in various amdram productions around Bolton. This is where my hunger for performing on stage began.
How long have you been performing? Did you start young?
I was 9 when I started performing on stage, but I only started formal dance training at 13. So I suppose I was a late starter for a dancer, as most people start to learn to dance from the age of 3!
Where did you train and what was a typical day like?
I trained professionally for 3 years at Laine Theatre Arts, in Epsom. My typical day would start at 8.30am and finish at 6pm. It would consist primarily of dance. I had ballet and jazz lessons at least once a day.
What is a typical day like now?
I am currently touring with Fiddler on the Roof, so my day depends on if it's a double show day or just an evening show. On an evening performance day, we have to be at the theatre for 6pm for warm up. Warm up consists of a 20 minute dance and 20 minute vocal, leaving time to tune musical instruments and run anything that needs to be 'cleaned up' before the performance. The reason we have musical instruments is that the show is actor-musician, so we don't have an orchestra and we all have to play the music as well as act, sing and dance. I also try to get to see some of the city or town we are currently performing at and do a spot of sight-seeing.
What's the best part about performing?
I really like the challenge of this production of Fiddler on the Roof, as I have had to learn how to combine playing a musical instrument with my acting, singing and dancing. It adds a whole new vibe to our cast, we have to be listening very carefully to all the other performers even more than in any other production I have been involved in. Even when I'm in the wings, I have to be in the music booth playing the music for my fellow cast mates.
What would you say was your greatest achievement to date?
I think Iid have to say my persistence in wanting to train at one of the top training colleges. My journey to college had its ups and downs and it's quite a long story but I feel I should share it with you. I auditioned for Laine Theatre Arts for 3 consecutive years and each time I was offered a place but fell at the funding stage!
I couldn't afford to self-fund so I took on all types of jobs for 3 years, saving as much as I could and writing to charities and trust funds to find any means I could to acquire the fees. Jobs that I did were waiting on tables in restaurants, call centres and my favourite was working at Disneyland Paris. It really was an incredible time at Disney.
On my third attempt to get the funding for Laine, once again, I wasn't offered the 3 year DaDa funding but Miss Laine offered to help with a 1 year bursary. With the money I had saved and the kind donations from the hundreds of letters/application forms I completed for trust funds, I was finally in a position to feel I could financially take up my place that had been there for me for 3 years.
I was beaming; I moved to Epsom that summer and found myself a part-time job to help me pay for my living costs. At that point I knew I had finances to help me get through approximately half of the 3 year course. So I continued to write to trust funds to continue to search for additional funding for the second half of the course.
Towards the end of my first year, Miss Laine offered me a 2 year DaDa which provided me with the funding for my final two years tuition fees. I will always be very grateful to all the people that helped me find the finances I needed to get through the 3 year course. However, with determination to not give up, I graduated last summer and started an incredible job with Fiddler on the Roof.
What advice would you give to someone aspiring to be part of the dance industry?
"It's ok to fail, but NEVER be defeated." Napoleon Hill
I think this quote pretty much sums up my time to date, not just in the industry, but also for during the training required. I strongly believe that if you want something, you can get it, if you are never defeated.
What's next for you?
I will be moving back to Epsom after my tour finishes. I have just got my job back waiting on tables. I will be attending class to keep the training up and back in the audition rooms hoping to find my second job in the career I love.