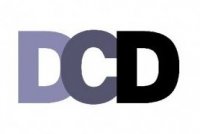 The Dancers' Career Development, founded in 1974, is a scheme which has been supporting professional dance for 38 years, helping them to make the transition from professional dancing to a new career by giving them the skills to continue working beyond dance as they hang up their ballet shoes. Initially The Dancers' Resettlement Fund, it aimed to provide support to the dancers from the five Arts Council funded dance companies.
The organisation expanded its work in the 1980s to offer career support to all professional dancers in the UK. Today, the Company Fund provides for dancers who have completed a minimum of five years as a professional dancer with one or more of its nine contributing companies: Birmingham Royal Ballet, English National Ballet, Northern Ballet Theatre, Phoenix Dance Theatre, Rambert Dance Company, Richard Alston Dance Company, Scottish Ballet, Siobhan Davies Dance Company and The Royal Ballet. The Independent Trust, however, supports all professional dancers who have performed for a minimum of five years in the UK. Both the Fund and the Trust operate under the DCD.
The DCD offers a range of specialist practical, psychological and financial retraining and career support services, tailored to each individua's needs, allowing dancers to select the support needed for a successful transition and fulfilling career path. In addition to this support system, the DCD runs a comprehensive outreach and workshop programme in dance schools, companies and commercial productions in order to encourage dancers to expect transition periods within and from their performing careers, be they full of leotards, character shoes, tap shoes or tiaras. With the economic climate dictating funding and job frequency, this is becoming increasingly important, not only to help dancers to retrain in hundreds of different careers post-performing but to maintain an arts-focused arts industry. A 2011 survey showed that 89% of retrained dancers are still working in the profession they retrained in.
The new Dance UK Dancers' Mentoring programme, funded by Dance UK and in partnership with the DCD is open to mid career dancers who have been identified by their peers as future leaders. Of the 16 dancers who took part when the programme was run five years ago, eight have gone onto leadership positions in companies such as Phoenix Dance Theatre, The Royal Ballet, Northern School of Contemporary Dance, Candoco Dance Company, Scottish Dance Theatre and Rambert Dance Company. This specifically indicates that not only is the dance sector full of fantastic performing talent, but also the talent to adjust and contribute in an equally as rewarding capacity.
Image courtesy of the DCD.
The opinions expressed in the above article or review are mine alone and do not reflect the opinions of my employer.