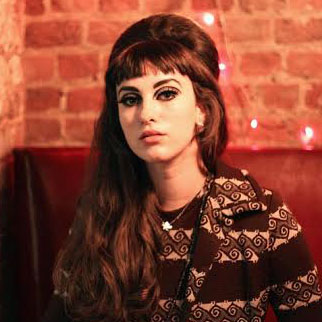 After a successful premiere at The Place's Resolution! festival, Holasz Choreography is set to launch the next installment of its piece for Resolution!, Yfronts – a contemporary lap dance as a collaboration with The Charcoal Movement on Friday 7 March at The Etcetera Theatre in London.
As a choreographic movement taking its first steps, founder Treacle Holasz has already made her mark on the contemporary dance map, presenting her work to much acclaim earlier in February. For March at The Etcetera Theatre the format is due to be much the same as at The Place: a playful duet involving feminism, politics and a fair bit of larking about!
Audiences can enjoy a live set design created by The Charcoal Movement and there may even be the chance to get your hands mucky and join in as well! The set will then become the home to Holasz Choreography's Yfronts, accompanied by live music and washed down with a beverage or two!
For those interested there is also an open dance workshop available. Places are limited but it is is fantastic opportunity to get up close to the action and learn a little more about how Holasz went about creating her Yfronts. There is a special combination booking price of just £12 for both the performance and workshop, or £6 for just the workshop.
The workshop will be led by Charlie Ford, Georges Hann and Treacle Holasz, the team behind Holasz Choreography, offering the opportunity to learn repertoire from Yfronts and explore some of the creative tasks that created it. Some dance experience is required and places are very limited so booking well in advance is recommended.
Don your Yfronts, you are in for a real treat!