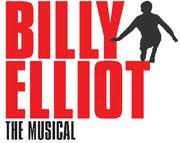 The recent live screening of the much-loved Billy Elliot the Musical has topped the UK and Ireland cinema box offices, with takings of £1.9 million. The screening, which was broadcast live from London's Victoria Palace Theatre to more than 500 cinemas on 28 September, beat new releases such as The Equalizer and The Boxtrolls to the top spot, and was the widest ever cinema release of a live event. This is fantastic news for musical theatre fans – and the industry – in expanding the reach of the musical for new and perhaps unanticipated audiences.
The musical, written by Lee Hall with music by Elton John, is an adaptation of Hall's 2000 film. It is directed by Stephen Daldry with choreography by Peter Darling. The story, set in the mining town of Newcastle during the Margaret Thatcher era tells the story of a young boy's quest to train at the Royal Ballet School against the odds of social, economic and personal difficulties.
25 former and current Billy Elliots, including the three original performers – James Lomas, George Maguire and Liam Mower – took part in a special finale of the show, which was broadcast to eight countries. Encore screenings of the performance went on to take place at more than 350 cinemas on 2, 3, 4 and 5 October and a DVD of the special event will be released on 24 November.
Billy Elliot the Musical is produced in the West End by Universal Stage Productions, Working Title Films and Old Vic Productions in association with Tiger Aspect, and is based on the Universal Pictures/Studio Canal film. The popular musical is currently booking until 19 December 2015, but by expanding its reach through cinema, who knows how long it could run for!