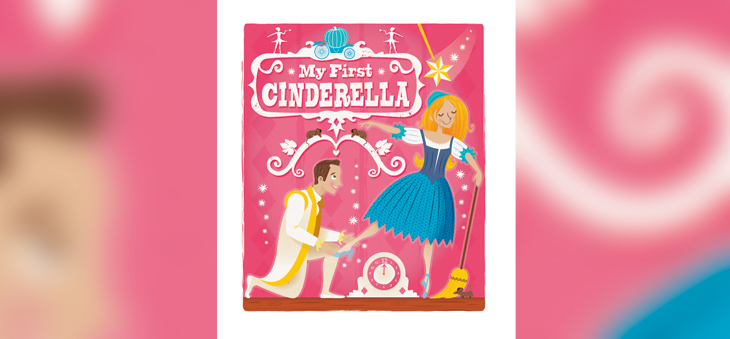 English National Ballet's My First Cinderella tells everyone's favourite rags-to-riches story in a beautifully adapted version for young audiences, introducing the magic of ballet and all its ballet slippers to children from the age of three. Transformed into a glittering Princess who shall go to the ball, Cinderella leaves her tatters behind and embarks on a life of tiaras and sparkle.
My First Cinderella is choreographed by George Williamson, recently appointed as English National Ballet's Associate Artist. Earlier this year, at the age of 21, he created Firebird which had a fantastic reception, and was a new work set to Stravinsky's classic score for the company.
The "My First…" series brings young audiences their first taste of ballet through the magic of fairytales, captivating music and beautiful dance in collaboration with the English National Ballet School. After presenting My First Sleeping Beauty at the Peacock Theatre in 2011, ENB2 returns with its graduating dancers and their tutus of outstanding potential from the School.
The concept of My First Cinderella was dreamt up by Williamson and Loipa Araujo, being generously supported by the Leverhulme Trust. Lighting the production will be Richard Howell and musical direction will be by Gavin Sutherland, well known for his work with English National Ballet. Starting at the Peacock Theatre, My First Cinderella will tour to the New Victoria Theatre in Woking, Aylesbury Waterside Theatre, The Churchill Theatre in Bromley, the New Theatre in Oxford, The Hawth Theatre in Crawley, the Opera House in Manchester and the Richmond Theatre, Richmond.
Image courtesy of English National Ballet.