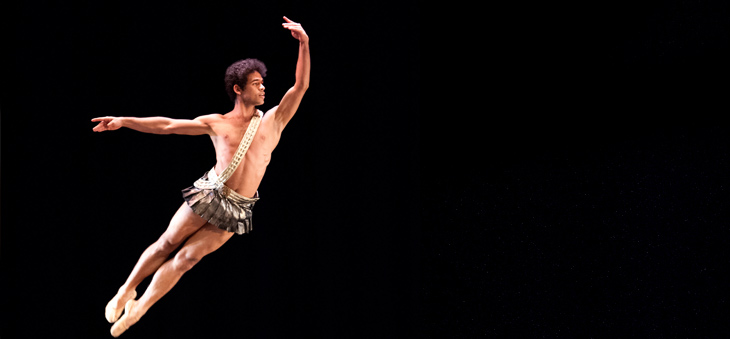 The six finalists for English National Ballet's Emerging Dancer Awards have been announced, a very exciting award which showcases its upcoming artists complete with their performance tights and array of best ballet shoes. The six nominees for the 2013 Emerging Dancer Award are English National Ballet's Alison McWhinney, Guilherme Menezes, Nancy Osbaldeston, Ken Saruhashi, Lauretta Summerscales and Nathan Young.
Now in its fourth year, The Emerging Dancer Award is an annual competition for English National Ballet which recognises and nurtures its upcoming talent and encourages the huge amount of excellence in the Company. The Award culminates in a live final which will take place at the Queen Elizabeth Hall at the Southbank Centre on 4 March 2013, so there is plenty of time to get your votes in for your favourite tutu or tunic wearer. All six of the Emerging Dancer nominees will perform two solos in front of a panel of expert judges from the dance sector, as well as a full audience. Attending The Emerging Dancer Awards is a fantastic opportunity to witness talent flourishing in an extraordinary way, the Company performing as they are rarely seen in a very intimate venue.
The Emerging Dancer Award winner will be announced at the end of the Awards evening in addition to the recipient of The People's Choice Award, which is voted for by members of the public both online and through other performances of the Company with a voting slip in each programme.
Image courtesy of ENB.