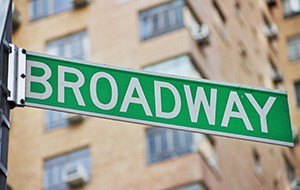 Broadway Dance Lab, a new non-profit organisation, is helping kick-start new works of musical theatre by giving choreographers the tools they need, such as studio space and paid dancers, in order to try out concepts for new shows. Whilst music can inspire you no end, and a mirror can help you develop those all-important dance moves, a choreographer cannot create without the full set of assets they require.

With funds raised from donors and foundations, the goal is to offer choreographers artistic freedom to test new ideas ahead of creation. Broadway Dance Lab was founded by Josh Prince, the choreographer of Beautiful: The Carole King Musical and Shrek the Musical, aiming to develop the organisation to help ideas become successes. 2015 saw the organisation emerge, and six choreographers were supported in their work. These included Andy Blankenbuehler, Tony Award-winner for "Hamilton," and American Ballet Theatre's Marcelo Gomes, a dancer expanding into dance making.

Seven more choreographers are on the cards for 2016, able to develop ideas without having to worry about the cost of doing so, and without a clear output for the work in progress. The Broadway Dance Lab has consequently created a new model for developing shows in the US, from Prince's own experience of practising his craft and trying to launch new ideas, without the costs of dancers and space.

Many professionals find that theatre requires a product on stage very quickly, leaving little room for trial and error. Countering extremely short rehearsal periods, as short as four to six weeks, the Broadway Dance Lab means experimentation can take place first, without the watchful eyes of directors or the cast themselves. Not every show is able to plan for, or afford, pre-production work, and in time, Broadway Dance Lab hopes this will develop into initiatives for young dancers, regional theatre choreographers and dancers with disabilities.