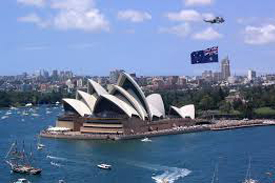 David McAllister AM has announced that he will step down in 2020 as Artistic Director of The Australian Ballet.
The decision was announced by the company's chairman at its General Meeting in Melbourne earlier this year, meaning that McAllister will have completed 20 years in the role.
McAllister has been linked with The Australian Ballet for a number of years prior to this too. He trained at The Australian Ballet School and joined the company in 1983, where he remained throughout his career. He was then promoted to principal artist in 1989. McAllister was one of the company's most popular dancers. He became director in 2001, the year he resigned as a dancer.
McAllister stepped into the administration role following some tumultuous years for the company under the reign of artistic director, Maina Gielgud. His natural charm and ease with the combined artistic and corporate role have brought the company stability and security. He has commissioned many new major ballets from the world's most sought-after choreographers, while at the same time providing room for new talents.
McAllister will leave an enduring legacy on the company, following his hugely successful leadership. As a result, a succession-planning process is in place. The company will begin celebrating David and his enormous contribution when it launches his final 2020 season in September and throughout next year as David's final season unfolds around Australia. It will be interesting to see what happens afterwards for both McAllister and the company.