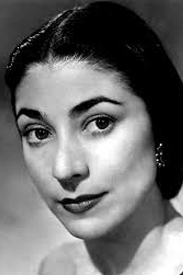 The Royal Academy of Dance has announced the name change of its Genée International Ballet Competition to the Margot Fonteyn International Ballet Competition, effective from 2020, to mark Fonteyn's 100th birthday last month. As one of the world's most prestigious ballet competitions, it will return to the UK for the first time in five years. RAD President Dame Darcey Bussell DBE will chair the jury for the competition and it will be a highlight of the RAD's 100th birthday celebrations.
The Royal Academy of Dance is renaming it to celebrate its longest-serving President, Dame Margot Fonteyn. 2020 also marks the first time that the competition will be held at London's Royal Opera House, offering aspiring young dancers the chance to perform on one of the world's most famous stages. Margot Fonteyn is regarded as the greatest ballet dancer of her generation. As President of the RAD she was instrumental in shaping the Academy's international expansion. In 1961, Fonteyn invited Rudolf Nureyev to perform at an RAD gala, his first ever London performance after his defection, leading to the pair's legendary partnership, which propelled them to iconic status worldwide.
Formerly known as the Genée after the Royal Academy of Dance's first ever President, the competition began in 1931 to celebrate the world's most talented young performers. The RAD will continue to honour its first president with the Adeline Genée gold medal for the best dancer. Dancers aged 15 – 19 years old who have trained in the RAD syllabus will have the opportunity to work with world-renowned choreographers and teachers for five days at the Royal Ballet School, before performing at the semi-finals, and then at the final at the Royal Opera House.
Past Genée medallists have gone on to work for many ballet companies around the world. The RAD will host the semi-finals and final at the Royal Opera House. Semi-finals will take place 2 – 3 September 2020 in the new Linbury Theatre, and the Final will take place on Saturday 5 September 2020 on the ROH main stage.