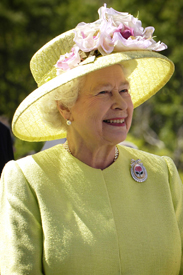 The dance sector has again been recognised in The Queen's Birthday honours list.
Knighthood
Robert Paul Cohan, CBE – Founding Artistic Director, The Place. For services to choreography and dance.
MBE
Ms Katherine Jane Prince – For services to dance.
Samuel Francis John Stopford – For services to Ballroom and Latin American Dance.
British Empire Medal
Miss June Patricia Boyne (June Ranger) – For services to dance in Swanage.
Maurice Noach Stone – For services to dance and community cohesion.
These awards acknowledge the contribution that dance – in all its diverse forms – makes to cultural landscape of the UK. Notable among these honours is the award of Knighthood for services to choreography and dance to Robert Cohan.
Born in 1925 in Brooklyn, New York, Robert (Bob) Cohan is a former dancer, choreographer, and the Founding Artistic Director of The Place, London Contemporary Dance School and London Contemporary Dance Theatre (LCDT), which he directed for 20 years. Cohan joined Martha Graham's company in 1946, becoming one of her regular partners on stage and later a teacher in her dance school. He left in 1969 to launch the London Contemporary Dance Group based at the Adeline Genée Theatre in East Grinstead, having already launched The Place in London 1967.
At 94 Robert Cohan is the last of the generation of contemporary choreographers which includes Alvin Ailey, Glenn Tetley and Paul Taylor. No one has had a greater influence on the development of dance in Britain than Cohan. Having pioneered the teaching of contemporary dance technique in Britain, he was instrumental in the development of a vast following, not only for the repertory of LCDT but for the many other British companies which followed.
Since returning to the UK in 2013 after a number of retirement years living in France, he has been much in demand as a speaker and teacher. He has restaged his works for Middlesex University and the Rambert School. He continues to give so much to dance as he guides young artists through his teachings and choreography, further developing his legacy.