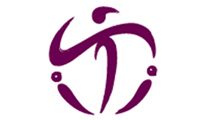 International Dance Day was founded by the Dance Committee of the International Theatre Institute in 1982, and has been celebrated every year in Paris on April 29th, which is the anniversary of Jean-Georges Noverre (1727-1810) who is deemed as the creator of modern ballet. The dance sector is constantly evolving, with International dance Day seemingly drawing attention to the magic of dance, and highlighting this throughout the world.
Every year a message from an outstanding choreographer or dancer is circulated internationally, known as the "International Dance Day Message", inspiring dancers and dance fans alike to re-love their dance, be it wearing their ballet tights, tap shoes or jazz leotard. The professional is selected by the International Dance Committee of the International Theatre Institute, which collaborates with the World Dance Alliance. The message aims to celebrate dance as a common language between all people across political, cultural and ethnic barriers in the universality of the art form, emphasising its accessibility. Among many others, prestigious dance figures such as Merce Cunningham, William Forsythe, Maurice Béjart, Akram Khan and Anne Teresa De Keersmaeker have delivered the message and/or participated in the celebration of International Dance Day at UNESCO, Paris.
This year (the 30th anniversary of International Dance Day) the message was delivered from Paris by the Flemish/Moroccan choreographer and founder of the Antwerp based Eastman dance company, Sidi Larbi Cherkaoui. You can read the full message here: 2012 International Dance Day Message.
The International Dance Council, an umbrella organisation within UNESCO is also active in the support of dance and promotes Dance Day through the voice of its president Professor Alkris Raftis who also delivers a message himself every year. The Council considers that while dance has been an integral part of human culture throughout its history, it is under-prioritised by official establishments in the world, and the influence of dance should be shared throughout the world. Through the instatement of International Dance Day, it seems that the global message of dance can continue to be transmitted and enjoyed by everyone, encouraging them to grab their jazz trainers and engage with more people.
What will you be doing on Sunday?
Images courtesy of ITI.