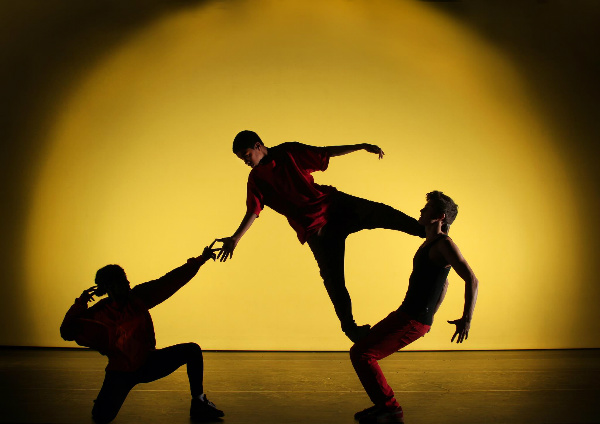 Sadler's Wells has been announced as the host organisation for the new National Youth Dance Company, an exciting new company aiming to create and perform innovative and influential youth dance. The NYDC hopes to draw together some of the brightest young talent from across the country to work with the internationally renowned Associate Artists of Sadler's Wells, so pull on your leotard and get moving!
February 2013 will see the NYDC meet during school holidays at Sadler's Wells and other regional venues in order to participate in four intensive weeks of training per year. The company will give its young members the opportunity to work with a range of inspirational teachers and choreographers, to learn, create and perform original work, drawing on a number of dance techniques including contemporary, hip hop, ballet and south Asian dance. What a fantastic opportunity to engage and get involved in a potential career starter.
As a result, the NYDC is seeking dancers aged 16-18 who are passionate about dance, who come from diverse backgrounds with experience in any dance style, and who simply love to perform. Be it in leg warmers and jazz pants, or pointe shoes and pink ballet tights, the NYDC wants to hear from you! As a member of the NYDC, young dancers will have the chance to work with 2013's guest Artistic Director Jasmin Vardimon, a choreographer at the forefront of today's dance scene. Members will also have the opportunity to perform in world class venues, learn different dance styles, take part in intensive rehearsals, collaborate with professional choreographers and companies and find out about career pathways and different opportunities.
NYDC experience workshops have also been announced, preceding the 2013 residencies and performances.
NYDC Experience Workshops
25 November
Ipswich, DanceEast
2 December
London, Sadler's Wells
15
Swindon Dance
6 January
Salford, The Lowry
19
Leeds, Yorkshire Dance
20
Newcastle, Dance City
26
Leicester, Curve Theatre
27
Kent, The Jasmin Vardimon   Production Space
2 February
Birmingham Royal Ballet Studios
9
London, Sadler's Wells
10 (Final selection)
London, Sadler's Wells
NYDC 2013 Residencies
1-12 April
The Jasmin Vardimon Production   Space
26 May-2 June
London, Sadler's Wells
NYDC Performances
8 June
London, Sadler's Wells
28/29
London, Sadler's Wells
30
Kent, The Jasmin Vardimon   Production Space
20 July
Leeds, U.Dance 2013
21
Salford, The Lowry
27/28
Bristol
Image courtesy of NYCD.