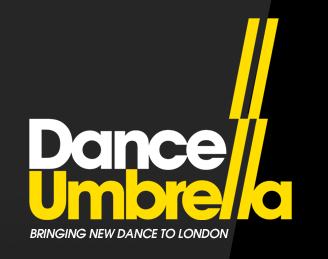 Betsy Gregory, Artistic Director of Dance Umbrella, has announced that she will be standing down from the post next autumn in 2013, at the conclusion of the 35th Dance Umbrella  festival. By the time she leaves the leotards, leg warmers and array of coloured costumes behind her of previous festivals, Gregory will have completed sixteen years at Dance Umbrella, seven of them as Artistic Director.
The 2012 festival marked a major shift for Dance Umbrella, both artistically and organisationally. There were many firsts: it was the first time the festival programme was co-curated, the first time the festival was devoted to investigating a very particular 'slice' of what dance makers are doing right now, and the first time the festival has taken place almost entirely in a single venue, the new Platform Theatre at UAL's Central Saint Martins College of Arts and Design. Houses were full and feedback from the audience was overwhelmingly positive.
Since Greogory's appointment in 2007, the Dance Umbrella Board and team have successfully navigated the organisation through a major transition in which the team have introduced many new strands of activity. These include free, outdoor performances, large-scale participatory projects of an unusually high artistic quality and the presentation of new work from under represented areas of the world, such as Africa.
The 2013 festival will continue Dance Umbrella's innovation: bringing the new and developing audiences and the art form.2013 the team will return to a more expansive festival format, working with multiple partners across the city to present new work and collaborate on unique projects which would not happen otherwise. Over the next year, with the support of the Board and the Arts Council, Gregory will work to ensure that Dance Umbrella is in the strongest possible position to continue its work into the future, under the leadership of a new Artistic Director.
Image courtesy of Dance Umbrella.