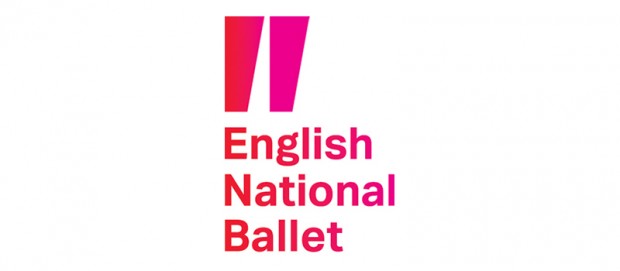 Following the appointment of The Royal Ballet Principal Tamara Rojo as Artistic Director of English National Ballet, the company has been a world of change, from the management to the pointe shoe clad dancers themselves. As part of her new position, Rojo set both the tutu twirling dancers and those behind-the-scenes a very simple and inspiring vision.
Announced during the company's first press call with Rojo at the helm, the message was clear: she aimed for English National Ballet to be the most creative and most loved company in the UK through what was produced for stage in cherishing ballet traditions, and also aspiring to the new. January has seen English National Ballet rebrand, discarding their black and white logo for one which is a pink and red quotation mark/pointe shoes, a gentle reminder that everyone has something to say.
In addition to a fresh logo, an important part of their new identity is the focus on collaborating with creative artists outside of the ballet world, such as with fashion designer Vivienne Westwood. This iconic British fashion house has worked closely with the company to eclectically style the dancers, with the images to be used across advertising and marketing material for 2013. Achieving this new vision will also be fulfilled through collaborations with choreographers, designers, artists, and partner organisations.
By presenting the company in a very different light to the world, Rojo aims to bring the artistry of ballet to as many people as possible, and transform the company along its journey. Whilst some may argue that the rebrand will diminish any form of the company's previous prestige and influence, Rojo's bold determination and confident creative leadership cannot be faulted. Her aspirations to ensure the company's artists continue to excite, innovate and challenge mean that the company will be dancing to conjure wonderful, beautiful visions individually.