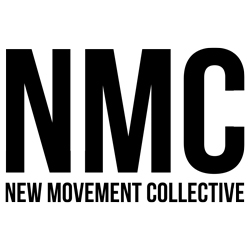 New Movement Collective, an associate company of Rambert (Britain's oldest dance company), has recently announced this year's performances of its 2012 debut work Casting Traces. The company will be joined by a new team of talented performers including Niku Chaudhari (of the Sidi-Larbi Cherkaoui company Eastman), Hannah Kidd (Richard Alston Dance Company) and Eryck Brahmania (Rambert).
Dance, architecture, film and specially commissioned music will meet to create a world of illusion, mystery and shadow play, where nothing is what it seems, with remaining dates in Brighton and Winchester.
Founded in 2009, New Movement Collective is a new generation of choreographers with a long collaborative history. Working as acclaimed dancers and dance-makers, NMC members have a shared history through many of Europe's leading ballet and contemporary companies including Rambert, Gothenburg Ballet, English National Ballet, Wayne McGregor | Random Dance, New Adventures, Scottish Dance Theatre and Company Chameleon.
Creating a nourishing and supportive environment for artistic growth, the collective aims to create refreshing and innovative work of the highest standard. The company aims to develop work that is directly presented in response to different and unusual theatrical settings. As a result, NMC has a strong commitment to collaborative working methods. Blurring the boundaries between dance, architecture, film and music NMC aspires to change and evolve the landscape of contemporary theatre, unlocking performance potential from the hidden parts of cities.
In 2013 the New Movement Collective was nominated for 'Best Independent Company' in the Critics' Circle National Dance Awards. It's association with Rambert sets its in good stead for success considering its support and collection of talented performance artists from across the field of dance.