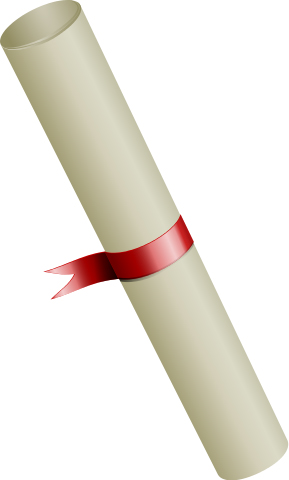 A recent survey has revealed that 63% of UK residents consider a degree in Dance and the Performing Arts to be equally as valuable as any other theoretical subject, with a further 56% of parents stating they would take pride in their children pursuing a career in The Arts.
As university fees rose dramatically from an average of £3,225 per year to £8,400, with some universities charging the maximum of £9,000 per annum, along with the recent news that the government loses 45p for every £1 loaned to students, the actual value of higher education has been pulled into the general public's spotlight.
For many, the opinion may be that degrees should be studied in order to secure the best possible career following graduation, which, for some, may lower the opinion of the value of performing arts and dance, along with languages and other studies of the arts.
However, a recent survey conducted by One Poll on the behalf of Dance Direct, has shown that this opinion is not overwhelmingly negative. Along with the result that 63% of the British public believe that a degree in dance is as commercially valuable as any other theoretical degree, it has also shown that more than a quarter of the 1,000 participants polled believe that pursuing a career in the subject is "sensible".
Hobby Versus Career
While the results might not show that the British public see a degree in dance as a guaranteed investment for a career path, it is vital that the study of a degree of any kind is not seen purely as an investment for employment.
Underemployment is a significant issue for many graduates, as a study conducted in November 2013 found that almost half of graduates were working non-degree related jobs. While the figures may prove to be depressing for many, they should not necessarily be considered a death toll for those looking to study dance at a high educational level, as the proof shows that the value of the vast majority of degrees has been brought into focus.
In a response to the survey, Paul Franklin, Head of Marketing at Dance Direct, stated: "For the dance industry to continue, we need budding performers not to lose sight of the extremely rewarding career path that dance can bring".
"Rising university fees are unfortunately a barrier many young people are facing at the moment, and it's understandable for parents to think that a job in a more theoretical discipline would stand their child in better stead for the future."
He added: "However, this is not the route many young people want to go down. If their talent lie in dance, they should be actively supported in following the career path that they want to follow."
Passion in the Arts
A career in dance must be realistically viewed as difficult, with strict competition between those hoping to work in the industry. However, as studies show, there is competition in every role, no matter what the industry is.
Ultimately, passion should be considered as the main indicator of the value of a degree in the performing arts. As a recent study published in The Telegraph shows, 19 out of 20 graduates have changed their career before turning 24, with "creative skills" cited as one of the most valuable assets a potential employee can have.
The noted value of creativity and passion for any role is universally acclaimed, as those students who have perhaps conducted a career which they do not ultimately care for, do not have the motivation to continue in the career.
As an industry, performing arts has always been considered somewhat cut-throat, but through the commitment shown by studying a degree, along with talent and passion, will undoubtedly give young dancers the boost that they deserve into a career.