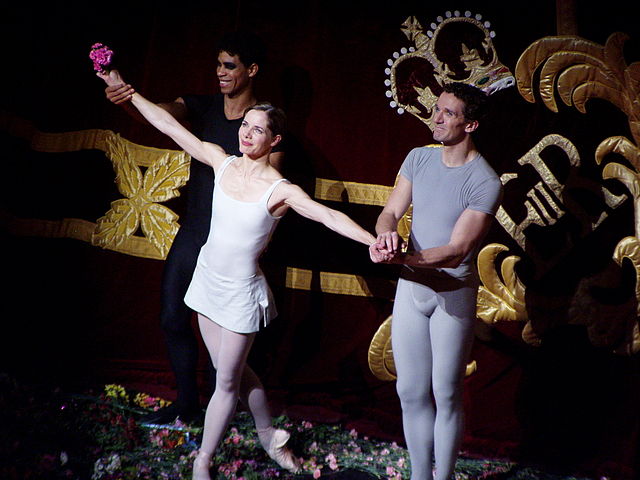 Prima Ballerina Darcey Bussell CBE is due to join BBC One's Strictly Come Dancing judging panel when it returns in autumn 2012. Having seen her take off her tutu for the last time following her farewell performance from The Royal Ballet in 2007, she will leave her pointe shoes behind in the move to Strictly… swapping them possibly for New Yorkers! Darcey may be regarded as one of the most famous and accomplished ballerinas of Great Britain, performing as a guest artist with leading international ballet companies, such as the New York City Ballet, alongside her Royal career.
Strictly Darcey
Darcey has previously appeared as a guest judge on Strictly in 2009, during which she performed a jive with Strictly professional Ian Waite, demonstrating her inspirational capacity to engage with the wider dance and commercial sector aside from classical ballet. It can be supposed the Darcey's influence on the judging panel will be one of great force and strength, capturing the nation's hearts as she does so well, emphasising the virtuosic nature of dance and applying this to the lines of the Strictly characteristics. Her poise and glamour will add to an already sparkling aspect of the television dance scene, with Darcey continuing her central role in the development of quality dance and entertainment.
Dance On TV
The expanse of dance on television is overwhelming; it indicates that dance will continue to spread its influence in this way and gain more and more recognition in all sectors, encouraging more people to don their dance tights and snap up extravagant new leotards. Darcey has the experience and "qualifications" to do this, and constructively critique the participants in a meaningful and insightful way for audiences, in her charismatic and charming manner.
Darcey Bussell will be joining the panel to sit alongside head judge Len Goodman, Craig Revel Horwood and Bruno Tonioli, viewed as a fantastic addition to the Strictly team.
Image courtesy of Wikimedia Commons.