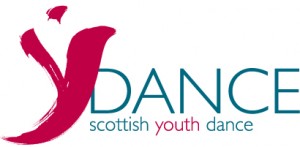 Scottish Youth Dance created Project Y in 2006 in order to give talented young leotard-clad dancers the opportunity to develop their dance skills and experience what it is like to be a professional dancer. Over the past 7 years the programme has been hugely developed, and there are now two different ways for young dancers to get involved: the Performance course and a number of Foundation courses, open to any dancer who wants a taste of their possible future.
The Performance course is a four week programme designed for aspiring young dancers aged 16 to 21 who want an exclusive taste of what it is like to be part of a professional dance company. Dancers are able to work with some of the top choreographers from both the UK and abroad and as a result create a new programme of dance pieces. As a company in its own right, Project Y will then tour, performing at a number of venues, such as The Royal Conservatoire of Scotland (Glasgow), the Lemon Tree (Aberdeen), Eden Court (Inverness) and Carnegie Hall (Dunfermline), having  also appeared in the 2012 Olympic Torch Relay! The course takes place during the summer holidays, usually at The Royal Conservatoire of Scotland in Glasgow.
The Foundation courses are weeklong programmes for a younger spectrum of dancers, aged 12 to 18. These courses for aspiring hopefuls are a beneficial way of improving dance technique and getting a taste of the Performance course above. The courses include a daily contemporary class – leggings galore – and choreography workshops led by members of the YDance team for Scottish Youth Dance. The participants on the courses will also have the chance to be involved in creating an inspiring new dance work and get the chance to perform it too! The Foundation courses also take place during the summer holidays.