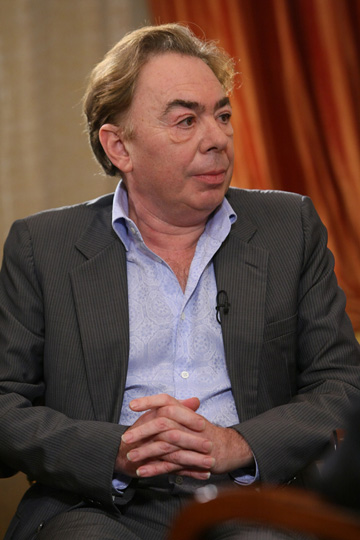 ITV are set to celebrate Andrew Lloyd Webber's impressive and vast 40-year career with a 90-minute television special to mark his musical achievements. Stars such as Samantha Barks, Kimberley Walsh, Tim Minchin and Nicole Scherzinger are among the performers who will take part in the show which aims to celebrate the on-stage work of Lloyd Webber, rather than be a tribute to said work, which is sure to continue far into the future.
Aptly named 'Andrew Lloyd Webber: 40 Years', the 90-minute programme will be hosted by musical theatre icon Michael Ball, donning his top hat and tails to make sure the show goes down a storm for viewers. The show will include performances of songs from the Lloyd Webber's shows, including Jesus Christ Superstar, Cats and Evita. Both Jesus Christ Superstar and Cats have seen recent revivals for the stage, giving younger audiences the chance to see musicals that they may have been unable to see in the shows' heyday. However, these examples alone demonstrate the power of Lloyd Webber's music to communicate with audiences and continue to attract them to fantastic shows up and down the country, and even all over the world.
The evening will also feature the first performance of a song from Lloyd Webber's forthcoming show, Stephen Ward, and will include Lloyd Webber sharing anecdotes and discussing his musical influences in creating for a blockbuster show. Contributions from those people within the performing arts industry who have worked with him will not be thin on the ground, with the programme detailing Lloyd Webber's unrivalled contribution to theatre.
Lloyd Webber will be using the ITV programme to celebrate his four decades in the West End with an evening that promises some spectacular performances and a deeper insight into the man himself.
Image courtesy of Wikimedia Commons.