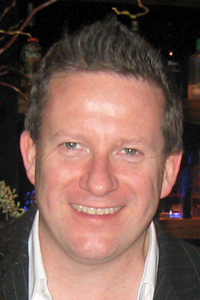 Curzon Cinemas are due to bring Matthew Bourne's triumphant re-interpretation of Swan Lake (certificate PG) on May 14th, at the Soho showing theatre. The production is a pre-recorded version from a 2011 performance at Sadler's Wells, and will continue to showcase the bare-footed swans to audiences nationwide and beyond.
When Swan Lake premiered in 1995, it turned the traditional production on its head and took the dance world by storm, with Bourne captivating audiences with his theatrical and contemporary-classical choreography. Bourne's version of the well-known classic is arguably an equally well-known production, replacing the female cast and pointe shoes of dancers with an iconic yet menacing male ensemble, donning white feathers and bare torsos. Swan Lake was first filmed in 2D in 1996, becoming a world phenomenon and winning more than 30 top accolades in the major theatrical awards of Broadway, Los Angeles and the UK. The 3D film is expected to create an illusion of space around the dancers, drawing the audience in and bringing the dramatic realism of the story to life.
The cast includes Richard Windsor as the lead Swan/Stranger, Dominic North as The Prince, Nina Goldman as The Queen and Madelaine Brennan as The Girlfriend, emulating the drama and intensity of Bourne's dark idealisations. Following the screening, both director and choreographer Bourne and executive producer Fiona Morris will deliver a post-screening discussion, bringing the dazzling displays of characters and their show tights even further to life.
The modern reinvention of Swan Lake does away with the pristine tutus of Odette/Odile and the Cygnets, replacing them with leather and character shoe clad characters who bask in the theatricality of Bourne's work. The 3D version of the piece brings audiences the immediate experience of dance, many of whom may never see it on stage. Whilst some may argue that this notion may do away with the intrinsic aesthetic of dance, yet it is encouraging to note that the magic of dance is available for countless numbers, spreading its message and aiming to secure further recognition of the industry's future.
Image courtesy of Wikimedia Commons.