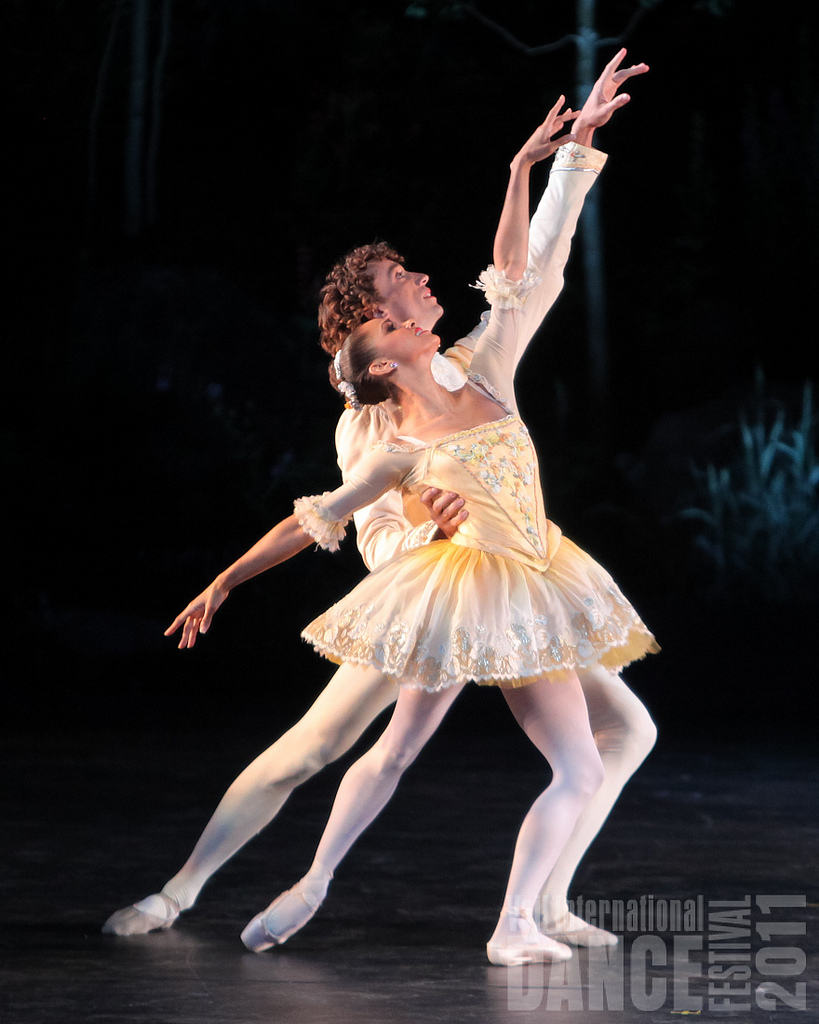 Whilst pas de deux may seem to be the most dynamic and exhilarating part of a dance performance, it is also the most demanding, technically, physically and emotionally. Whether it is classical in a tutu and pointe shoes or contemporary in unitards, the art of pas de deux does not seem to be a strand of dance that is easily conquered.
In terms of basic preparations, balances and trust are inseparable and must come as one. Considering lyrical and jazz techniques that are easily available to view on television media, it is understandable that a common misconception of pas de deux is that it about awe-inspiring lifting only. Drawing classical ballet into the mix, however, demonstrates that much of the work is based on core strength and the ability to be centered, either by yourself or your partner. The skill of finding a balance in a partner is very difficult, for example, over the female's supporting leg in a pirouette or arabesque. The female must be responsible for securing her positions in order to create a strong partnership, physically and mentally.
It may be concluded that partner work is more difficult for males than females, as they have to adapt their skills, and even adapt their approach to their dancing, to work as one with their partner and not become uncompromising or tricky to work with, support and lift. Within classical ballet, it may even be necessary for males to employ a parallel or turned-in position, which goes against the usual expectation of turn-out yet is required for stability.
Image courtesy of Wikipedia.