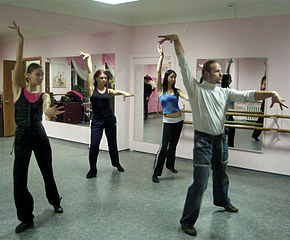 With the ever-increasing emergence of "theatre-training" programmes, children and young people of the twenty-first century are receiving multiple opportunities to engage in the arts of singing, dancing and acting.
One avenue which is receiving more and more popularity each year is that of summer schools, which are offered by a variety of organisations and institutions alike. For those aspiring to further their theatre training at a performing arts college or similar, summer schools are an ideal way of giving the young person in question an idea of what it might be like to train at that particular college, as they grab their favourite leotards, dance tights or tap shoes. Summer schools are particularly useful to determine whether the student would like to audition for a place for the following year.
Usually an intensive one week course, summer schools offer a taster in many theatre disciplines such as acting, jazz dance, classical ballet, singing and pas de deux, culminating in a showcase performance. In addition to the benefits that students may gain, summer schools are also a chance for colleges and institutions to get a glimpse of the potential talent they may have auditioning, and gauge an idea as to a student's possible suitability for their course.
Aside from the specific focus on training, for children and young adults summer schools provide the chance to meet other like-minded and motivated individuals who are looking to further their theatrical training in this way. Summer school can be a welcome break from the confines of some theatre schools or academies that the students might already belong to, allowing them to connect a little more with their individuality away from their stage school regulation uniform. Usually there are mixed abilities of students taking part, which may mean you might not get to put on your pointe shoes this summer, but will still have lots of fun!
Image courtesy of Wikimedia Commons